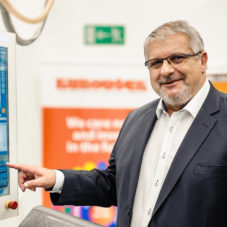 Ivan Kuboušek has a positive relationship with new technologies and technical equipment.
The market is constantly evolving very dynamically and only a small hesitation may not pay off. Never in the past has it been so important to follow trends and develop new solutions. Ivan Kuboušek, the founder and president of KUBOUŠEK, which operates in three Central European markets, is well aware of this.
We talked directly with Ivan Kuboušek about what technologies they use in the company, how they help their customers implement new products and how technologies affect their personal lives.
Will you be at the MSV in Brno after last year's interruption?
Ivan Kubousek: Of course. We lacked personal contact with customers, like everyone else. And we have a long fair history: we haven't missed any year since the company was founded, and I have the impression that our company was the first private company to start exhibiting at the fair.
Our visitors will definitely notice one change. In recent years, we have always exhibited in two halls – the main stand in Hall G1, where we presented products for plastics production, and the exhibition in Hall F, which specializes in quality control and measuring instruments. This year, our main stand will be in Pavilion F. There are several reasons. We did a survey with customers and many of them do not know whether they will visit the fair due to the covid situation. Instead, they prefer more intimate events in our Technology Center, which we tailor them to suit their specific needs. The second reason is that we want to show trade fair visitors a close connection between production and quality control – with new technologies it is much easier today than before and it can move the customer much forward.
So can we look forward to some revolutionary technology in Brno?
Ivan Kuboušek: The revolution is talked about in connection with the number 4, but I am not the only one who perceives it as evolution. Revolutionary and hasty practices often have negative effects. That's why we try to go step by step, cleverly in the very evolutionary spirit. These changes are then less expensive for everyone, because it does not mean starting again almost from the beginning. However, it is important to realize that it is in our hands how this evolution will proceed quickly. And he who sees it as a chance and implements and develops innovations into his production will eventually win over the competition. And that is our goal – to show customers that they have the future in their hands and we will be happy to help them with that.
An example is the combination of production and control. In the past, they were two different worlds separated at least by a partition and sometimes an asphalt road between two different buildings. Today, it is possible to automate the inspection and have it directly in production without the need for clean and temperate rooms. And the measured data automatically influence the production process and prevent downtime. The sooner manufacturing companies understand this, the faster they will reduce costs, increase accuracy, speed up production and escape competition.
Is this solution for everyone?
Ivan Kuboušek: Basically yes. It is definitely not anything exaggerated as a message from a well-known Czech film that "even a storekeeper in a screw shop can read Vergilia in the original". But it is quite logical that the first players to invest in new technologies are the big players who play the first violin in their field and themselves advance the development of new components. And for that they also need suitable production technologies, processes, materials. It is no wonder that our customers are mainly companies that have their headquarters in traditional technology countries, such as Japan, South Korea or Germany.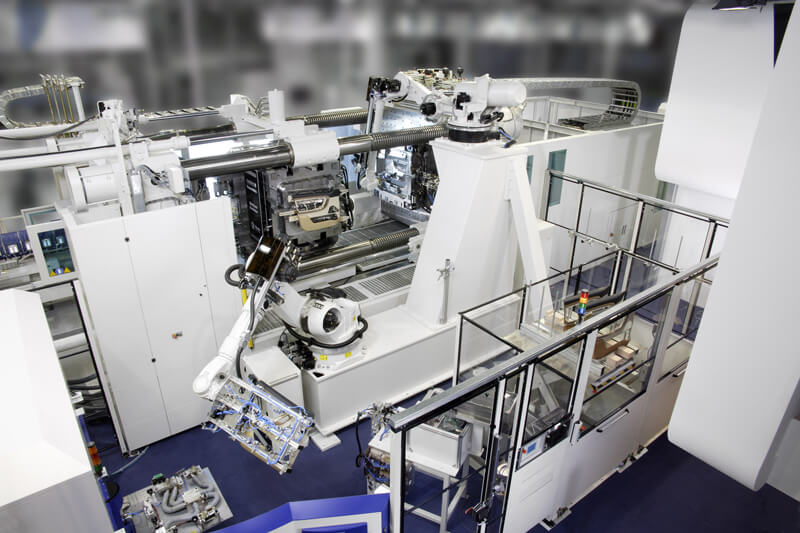 Throughout its more than 180-year history, KraussMaffei has been one of the pioneers of new opportunities in the industry. In the same way, it is moving the entire plastics industry forward today.
And what about the introduction of new technologies in your company?
Ivan Kuboušek: The speed of evolution is also in our hands. It would probably be a bad thing if we avoided new trends ourselves. Fortunately, I can say that all or at least almost all colleagues and employees are technically based and are looking for ways to streamline their work and move it forward. And this applies to all sections from IT through sales and marketing to HR and finance.
By the way, this year we started with a change of the vehicle fleet and one of the criteria for selecting a supplier was the technology used. We want to behave responsibly towards the environment. Purely electric cars are still not practical for our needs, so we decided, despite the impossibility of obtaining subsidies, for Toyota. The technology of their hybrid engines is at the top level.
And just as Toyota has been able to connect two seemingly different technologies, so we treat customers in the same way. We are not bound, like many suppliers, by a limited selection of products, but we can combine the solution to best meet the requirements. For this reason too, we have been inspired by new cars and we publish posts with hashtags # think_technologically and # think_hybrid on social networks. We want to clearly define ourselves as a supplier who is looking for innovative ways for optimal solutions with an overlap into the future. This definition is most evident in automation, where we provide our customers with significant added value due to the fact that we are an integrator not only of robots, but of a complete automation solution in production units and control stations. We can make the most of the potential of all the partners we represent and we are not bound by the fact that we have to fit the customer with a "catalog" solution, but on the contrary offer the most suitable one with regard to his needs.
How do the companies you represent relate to innovation?
Ivan Kuboušek: The price of products has never been a fundamental criterion for establishing cooperation, although it would probably be an easier way. But that is not our philosophy. We see strength in progress and added value, and not in low prices. For example, our largest partner, the German company KraussMaffei, has existed for over 180 years. If they had followed the path of least resistance in this company and had not invested in development, they would not have been here for a long time. Instead, it is one of the largest companies focused on the plastics industry in the world, and it is certainly one that moves the entire industry forward.
So I am very happy that we are celebrating 25 years of cooperation with this company this year. And it's definitely not just about the fact that we supply their machines and robots to the Czech and Slovak markets. On the contrary, we have become full partners and in Germany, for example, they often use the help of our experienced service teams.
And what about you, are you a fan of technology in your private life?
Ivan Kubousek: Absolutely. I use the technique enthusiastically at home. Just like at work and at home, technology helps us increase safety or quality of life. And while technology saves us time at work and increases productivity and profit, I can dedicate the time I save at home to my family and children.