Vyrábíte soustružené rotační součásti? Tak to byste měli být na pozoru. Proč? Protože teď už může s optickou přesností měřit úplně každý, a to díky společnosti VICIVISION, která přichází na trh se svojí novou řadou PRIMA. Optickými měřicími přístroji, které v sobě snoubí atributy rozhodující v efektivitě výrobních procesů a kontrole kvality, na kterou se můžete doopravdy spolehnout. Za atraktivní cenu dostupnou pro všechny.
VICIVISION PRIMA vám umožňuje měřit hřídele, závity nebo fitinky pokrokovým optickým měřicím systémem. Pohodlně přímo vedle vašeho soustruhu, upnutím identickým způsobem: mezi hroty a sklíčidlo. A to vše během pouhých několika sekund, bez zbytečných prostojů.
V současné době je série PRIMA na trhu dostupná v provedení s měřicím rozsahem od 60 do 140 mm v průměru a od 300 do 600 mm délky. Nespornou výhodou je, že obsluha je doopravdy hračka. Proto se nemusíte obávat složitého a zdlouhavého zaškolování pracovníků – měření zvládne skutečně každý. Žádný problém není tak velký, aby si s ním neporadila zbrusu nová funkce z dílny VICIVISION: hlasová asistentka Vivian. Ta vám dokáže být nápomocná na každém kroku tvorby programu. Pokud však dáváte přednost živým lidem před virtuálními pomocníky, můžete se spolehnout na profesionální podporu týmu KUBOUŠEK. V rámci služeb péče o zákazníky nabízíme možnost vzdálené správy či osobní návštěvu naším specializovaným technikem, který vám pomůže s instalací přístroje i tvorbou měřicího programu.
Jaké jsou hlavní výhody VICIVISION PRIMA?
Svojí rychlostí snižuje náklady a celkový odpad.
Autonomní provoz předchází lidským chybám.
Kompletně zefektivňuje celkovou výrobu.
Rozhraní je přizpůsobeno operátorovi tak, aby co nejvíce vyhovovalo jeho potřebám.
Možnost volby různých prostředí dle uživatele.
Měřicí asistentka Vivian je nápomocna na každém kroku při sestavování programu.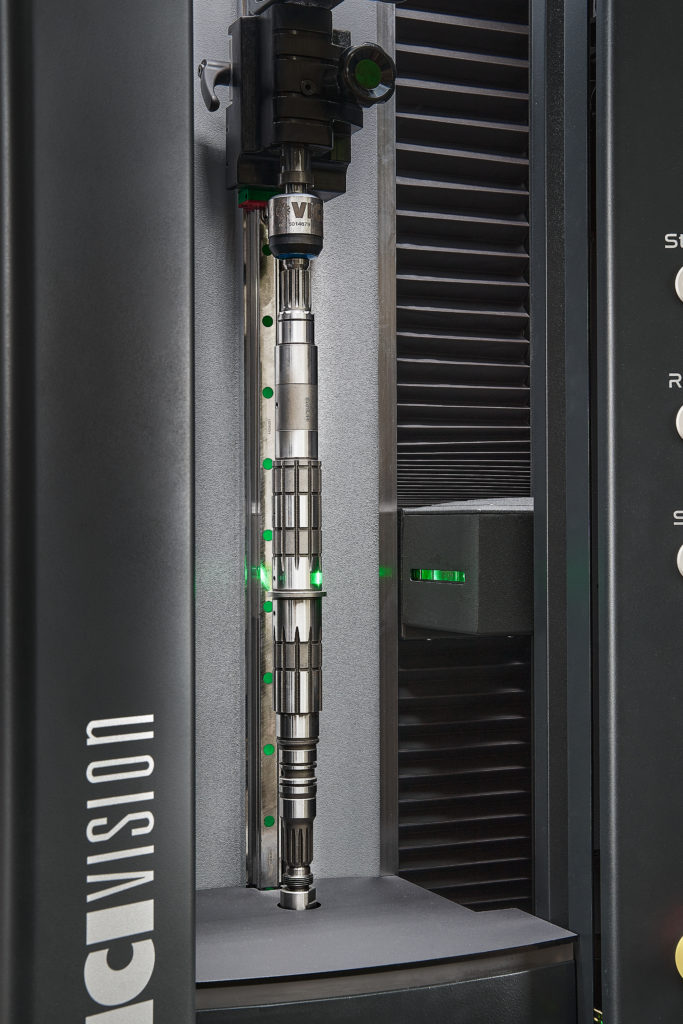 Už žádné zdlouhavé školení operátorů a programování
Pro efektivní a rychlé školení přichází s novou řadou PRIMA na trh nová e-learningová platforma. Ta dokáže být přínosná opravdu pro každého. Což potvrzuje fakt, že nabízí možnost jak získání základních znalostí v oblasti optického měření rotačních součástí, tak otevírá příležitost rozšíření svých znalostí nebo získání nových zkušeností pro ty, kteří už nějaké povědomí nebo zkušenosti s měřením hřídelí mají.
S PRIMOU se mohou vaše sny o vysoce přesné kontrole kvality výroby stát realitou. Kontaktujte nás a získejte svého partnera ve výrobě i vy.
Tel.: +420 389 042 111
e-mail: pristroje@kubousek.cz