Do you manufacture turned rotary parts? So you should watch out for that. Why? Because now everyone can measure with optical precision, thanks to the company VICIVISION, which is coming to the market with its new PRIMA series. Optical measuring devices that combine attributes that are decisive in the efficiency of production processes and quality control that you can really rely on. At an attractive price accessible to everyone.
VICIVISION PRIMA allows you to measure shafts, threads or fittings with an advanced optical measuring system. Conveniently right next to your lathe, clamping in an identical way: between the tips and the chuck. And all this in just a few seconds, without unnecessary downtime.
Currently, the PRIMA series is available on the market in a design with a measuring range from 60 to 140 mm in diameter and from 300 to 600 mm in length. The indisputable advantage is that the operator is really a piece of cake. That's why you don't have to worry about complicated and lengthy staff training – anyone can really handle the measurement. No problem is too big that a brand new feature from the VICIVISION workshop can't handle it: the voice assistant Vivian. She can help you at every step of creating the program. However, if you prefer live people to virtual assistants, you can count on the professional support of the KUBOUŠEK team. As part of our customer care services, we offer the possibility of remote management or a personal visit by our specialized technician who will help you with the installation of the device and the creation of a measurement program.
What are the main advantages of VICIVISION PRIMA?
Its speed reduces costs and overall waste.
Autonomous operation prevents human errors.
Completely streamlines overall production.
The interface is adapted to the operator to best suit his needs.
Possibility of choosing different environments according to the user.
Measuring assistant Vivian is helpful every step of the way in setting up the program.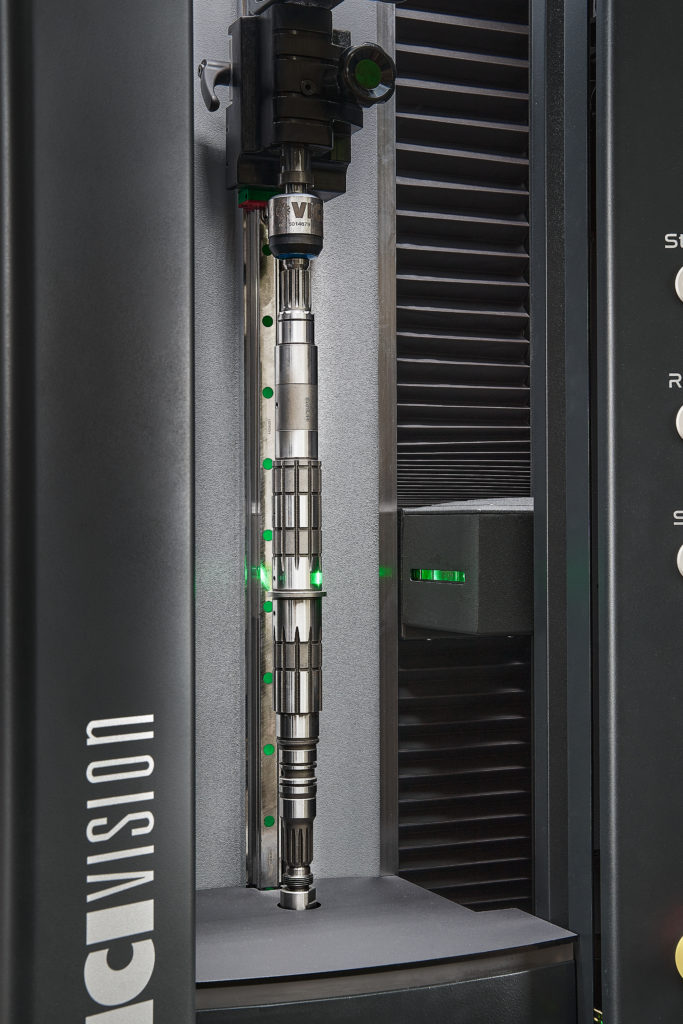 No more lengthy operator training and programming
For effective and fast training, a new e-learning platform is coming to the market with the new PRIMA series. It can really be beneficial for everyone. This confirms the fact that it offers the possibility of acquiring basic knowledge in the field of optical measurement of rotating components, and opens up the opportunity to expand their knowledge or gain new experience for those who already have some knowledge or experience with measuring shafts.
With PRIMA, your dreams of high-precision production quality control can become a reality. Contact us and get your partner in production too.
Tel.: +420 389 042 111
e-mail: pristroje@kubousek.cz