Sada digitálních nástrojů pro průmysl plastů již nyní nabízí širokou řadu možností
Rozhovor s Nadine Despineux, Executive Vice-President Digital & Service Solutions
Žijeme ve světě, kde složitost procesů neustále roste. To platí též pro průmysl plastů. Jedním ze způsobů, jak podpořit lidi pracující ve výrobním procesu při plnění jejich náročných úkolů, je využití digitálních nástrojů – a to nejen na místě ve výrobním závodě, ale rovněž na dálku. K prediktivní údržbě strojů přispívá i stále rostoucí objem dat.
Jedním z výrobců strojů, který si je tohoto potenciálu dobře vědom, je společnost KraussMaffei. V rozhovoru pro K-MAG Nadine Despineux vysvětluje, jak vlastně vypadá digitalizace v průmyslu plastů, jaké má výhody a jakými produkty společnost KraussMaffei připravuje svým zákazníkům cestu k síťově provázané budoucnosti.
TEXT KraussMaffei
FOTOGRAFIE KraussMaffei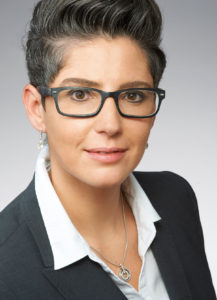 Jakou roli hraje v současné době digitalizace v průmyslu plastů?
Nadine Despineux: "Digitalizace nabízí nové a naprosto bezprecedentní příležitosti pro diferenciaci. Na našem trhu je stále zřejmější, že klasické diferenciační faktory, jako jsou ceny nebo samotné technologie, jsou pro nákup strojů stále méně rozhodující.
Dodavatelé proto musejí aktivním způsobem vyhledávat nové diferenciační faktory – a digitalizace hraje v tomto ohledu stále významnější roli. Klíčový je v této oblasti přechod od orientace na produkt k orientaci na zákazníka.
Digitalizace otevírá zcela nové možnosti, jak snížit složitost náročných výrobních procesů a poskytnout cílenou podporu lidem ve výrobních závodech."
Které z digitálních produktů používáte ve společnosti KraussMaffei?
Despineux: "Jedním z našich digitálních produktů je aplikace smartAssist, naše mobilní audio a video komunikační aplikace s augmentací, která umožňuje servisnímu technikovi zákazníka získat přístup k našim odborným znalostem v dané oblasti přímo na místě. Tuto intuitivní aplikaci je rovněž možno používat prostřednictvím datových brýlí za účelem provádění údržby pod vzdáleným řízením. V době "společenského odstupu" se aplikace smartAssist přesně trefila do potřeb našich zákazníků, neboť umožnila zkrátit čekání a prostoje při současné úspoře nákladů i do budoucna. Aplikace smartAssist je ve spolupráci s našimi zákazníky neustále rozšiřována o další augmentační funkce.
Dalším příkladem toho, jak podporujeme své zákazníky v jejich každodenní práci pomocí digitálních produktů, je socialProduction: Zde je výrobní proces vstřikovacích strojů soustavně monitorován patentovaným adaptivním procesem. Relevantní anomálie v procesu jsou odhaleny již v časné fázi na základě všech zaznamenaných údajů o stroji a jsou aktivním způsobem sděleny uživatelům prostřednictvím oznámení ve sdíleném chatu. Vyhodnocování parametrů procesu probíhá zcela autonomně a bez jakékoliv přípravné konfigurace ze strany vlastníka procesu. Jedním z faktorů úspěchu produktu socialProduction je jasné zaměření na zákazníka a spolupráce s ním – od prvotního nápadu až po testy v provozu a optimalizaci produktu."
Jaké příležitosti se vám zde otevírají v souvislosti s využitím strojového učení?
Despineux: "Pomocí inteligentních algoritmů můžeme odhalit anomálie, a tím i případné poruchy procesu – a to mnohem dříve, než dojde k zastavení stroje nebo ke zhoršení kvality jednotlivých konstrukčních částí.
V tomto případě jsou do patentovaného algoritmu zakomponovány také znalosti společnosti KraussMaffei v oblasti procesů výroby plastů. Detekce anomálií umožňuje zjišťovat abnormality ve výrobním procesu v rané fázi a tyto skutečnosti aktivním způsobem hlásit uživateli ve vyhrazeném chatu. Tím se včas zabrání nadměrnému namáhání a zbytečnému opotřebení konstrukčních částí nebo odstávkám stroje – zcela autonomně, bez nutnosti další konfigurace.
Neočekávaným odstávkám stroje je možno předejít měřením skutečného stavu konstrukčních částí stroje nebo dokonce predikováním očekávané doby poruchy. Opatření v oblasti údržby se provádějí pouze tehdy, když jsou skutečně třeba."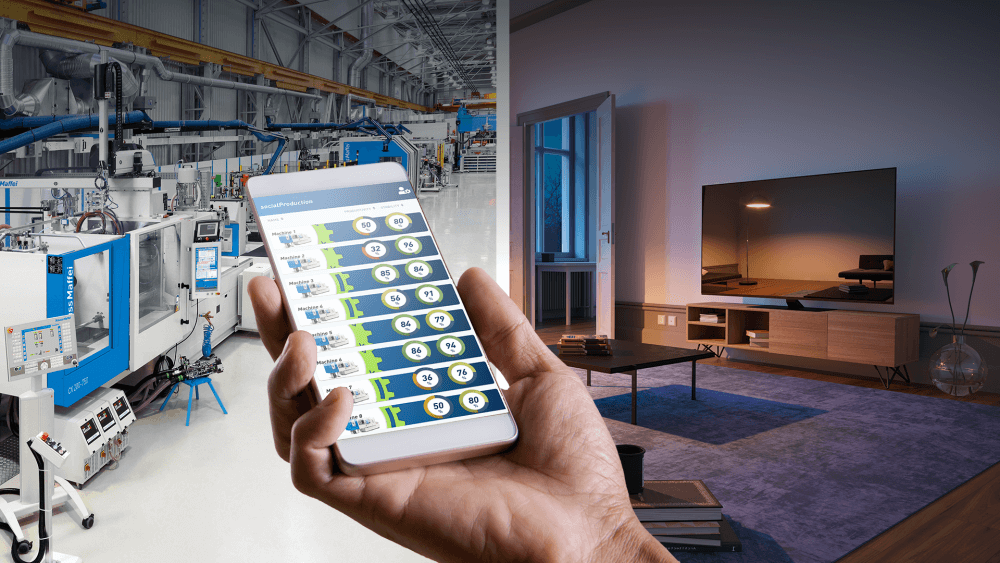 Jaké výzvy přináší digitalizace?
Despineux: "Možnosti, které digitalizace nabízí, přirozeně také zvyšují riziko, že se tradiční výrobci strojů ocitnou v konkurenci firem z oblasti softwaru a internetu, které nejsou součástí tohoto odvětví. Proto musíme jako výrobci strojů dokázat inteligentně spojit naše oborové know-how s odbornými znalostmi v oblasti digitalizace tak, abychom na jedné straně v budoucnu byli schopni obstát v konkurenci s datovými společnostmi a na druhé straně uměli vytvářet pro zákazníky trvalou přidanou hodnotu, které čistě softwarové skupiny tímto způsobem nemohou dosáhnout."
Co již v této oblasti máte naplánováno pro nejbližší dobu?
Despineux: "S postupující digitalizací roste i množství strojových dat, která je možno a nutno zpracovávat. Pracujeme na vytvoření takzvané "uzavřené smyčky" pro průběžné zlepšování procesů a produktů. V budoucnu budou aplikace založené na datech také základem řešení prediktivní údržby. Technologické požadavky pro tyto účely jsou k dispozici již dnes.
Digitalizace nás podporuje v naplňování naší orientace na zákazníky dalším obsahem a pomáhá nám při vývoji nových digitálních produktů vytvářejících hodnotu pro naše zákazníky. Orientaci na zákazníky je možno se naučit a je nezbytné ji budovat jako jednu z nepostradatelných schopností v příslušných organizačních jednotkách. Digitální svět k tomuto účelu poskytuje dobře zásobenou nástrojovou sadu digitálních technologií a metod orientovaných na zákazníka.
Na letošním veletrhu K 2022 budeme podrobně prezentovat některé inovace, které jsme vyvinuli zákaznicky orientovaným způsobem a které jsme přenesli do digitálních produktů."
Které technologie budou podle vašeho názoru v průmyslu plastů v nadcházejících letech nabývat na významu?
Despineux: "Rozhodujícím faktorem úspěchu pro digitální transformaci, a tím i pro postupnou implementaci "Průmyslu 4.0", je orientace na zákazníka. Standardizované a modulární stroje doplněné digitálními řešeními umožní zákazníkům dosáhnout vysoce efektivní a zároveň flexibilní výroby v rámci celého procesu od sériové výroby po kusovou výrobu. To bude podpořeno komplexními a integrujícími nabídkami služeb.
Samotní výrobci strojů budou vyrábět klimaticky neutrálním způsobem s větším důrazem na lokalizaci procesů a vyráběné stroje budou mít díky své automatizaci a digitalizaci mnohem širší spektrum aplikací než dnes.
Je nezbytné, abychom prostřednictvím digitalizace a "hyperkonektivity" byli schopni úspěšně čelit nedostatku kvalifikovaných pracovníků. Při rostoucím využívání stále inteligentnějších funkcí, včetně využití umělé inteligence, se budou stroje stále více samy regulovat a budou podporovat člověka v rozhodovacím procesu. Kromě toho budeme svědky aplikací, které učiní některé pracovní procesy zastaralými a budou umožňovat včasné preventivní zásahy."