Digital toolbox for the plastics industry is well filled
Interview with Nadine Despineux, Managing Director and Executive Vice President Digital & Service Solutions, KraussMaffei Technologies GmbH
We live in a world in which processes are becoming increasingly complex. This also applies to the plastics industry. One way to support people in production with their demanding tasks is through digital tools – and not only on site at the plant, but also remotely. The increasing amount of data also contributes to predictive maintenance of machines.
One machine manufacturer that has recognized this potential is KraussMaffei. In an interview with K-MAG, Nadine Despineux explains what digitization in the plastics industry actually looks like, what advantages it has and with which products KraussMaffei is paving the way to a networked future for its customers.
TEXT KraussMaffei
PHOTOS KraussMaffei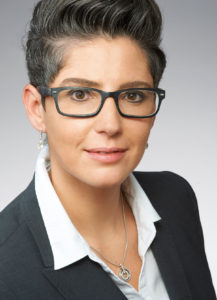 What role does digitalization currently play in the plastics industry?
Nadine Despineux: Digitization offers new and unprecedented opportunities for differentiation. In our market, it is becoming apparent that classic differentiators such as price or technology alone are becoming less and less decisive for a machine purchase. Suppliers must therefore actively look for new differentiation factors – digitization is playing an increasingly important role. The shift from product-centricity to customer-centricity is crucial here.
Digitization opens up completely new possibilities for reducing the complexity of demanding production processes and providing targeted support for people in the plants.
Which digital products do you use at KraussMaffei?
Despineux: One of our digital products is smartAssist, our mobile audio and video communication with augmentation, which gives the customer's service technician access to our domain expertise on site. The intuitive app can also be used via data glasses to perform maintenance under remote guidance. In times of "social distancing", smartAssist has hit the nerve of our customers exactly to reduce waiting and downtime and save costs in the future as well. smartAssist is continuously being expanded with further augmentation functionalities together with our customers.
Another example of how we support our customers in their daily work with digital products is socialProduction: Here, the production process of the injection molding machines is continuously monitored by a patented, self-learning process. Relevant anomalies in the process are detected at an early stage on the basis of all recorded machine data and proactively communicated to users via notifications in a shared chat room. The evaluation of the process parameters takes place completely autonomously and without any pre-configuration by the process owner. One of the success factors of socialProduction is the clear focus on the customer and the cooperation with him – from the first idea to field tests and optimization of the product.
What opportunities does the use of machine learning open up for you here?
Despineux: With the help of intelligent algorithms, we can detect anomalies and thus possible process malfunctions – and do so well before a machine stoppage occurs or the component quality suffers.
Here, KraussMaffei's plastics process knowledge is also embedded in the patented algorithm. Anomaly detection identifies abnormalities in the manufacturing process at an early stage and proactively reports them to the user in the dedicated chat room. This prevents excessive stress and unnecessary wear of components or machine downtime in a timely manner – completely autonomously, without the need for configuration.
Unexpected machine downtime can be avoided by measuring the actual condition of machine components or even by predicting the expected time of failure. Maintenance measures are only taken when they are necessary.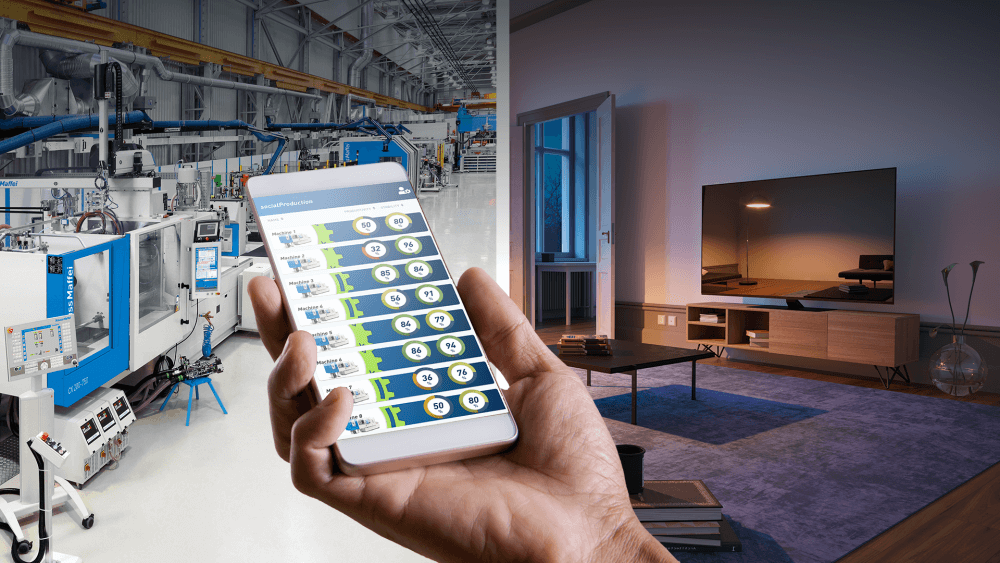 What challenges does digitization pose?
Despineux: The possibilities offered by digitization naturally also increase the risk that traditional machine builders will find themselves competing with companies from the software and Internet industries that are not part of the industry. That's why we as machine builders must manage to intelligently combine our domain know-how with digitization expertise in such a way that, on the one hand, we can hold our own in the future in competition with data companies and, on the other hand, create continuous added value for customers that cannot be achieved by pure software groups in this way.
What do you have planned in this area in the near future?
Despineux: As digitization increases, so does the amount of machine data that can and must be processed. We are working on establishing a so-called "closed loop" for ongoing improvements to processes and products. In the future, data-based applications will also be the basis for predictive maintenance solutions. The technological requirements for this are already available today.
Digitization supports us in filling customer centricity with further content and developing new, value-creating digital products for our customers. Customer centricity can be learned and must be built up as a competence in relevant organizational units. The digital world provides a well-stocked toolbox of digital technologies and customer-centric methods for this purpose.
At this year's K 2022, we will also present in detail some innovations that we have developed in a customer-centric manner and transferred into digital products.
In your opinion, which technologies will become more important in the plastics industry in the coming years?
Despineux: A decisive success factor for the digital transformation and thus the scalable implementation of "Industry 4.0" is customer centricity. Standardized and modular machines supplemented by digital solutions will enable customers to achieve highly efficient and at the same time flexible production all the way to batch size one production. This will be supported by comprehensive and integrative service offerings.
The machine builders themselves will produce in a climate-neutral and more localized manner, and the machines produced will have a far wider range of applications than today due to their automation and digitalization.
Through digitalization and "hyper-connectivity", we must manage to successfully counteract the shortage of skilled workers. Through increasingly intelligent functions, including the use of artificial intelligence, machines will increasingly regulate themselves and support humans in decision-making. In addition, there will be applications that make certain work processes obsolete and enable preventive early action.