Na Technologické a Vzdělávací centrum jsou navázány firmy z Česka i Evropy
Historie společnosti KUBOUŠEK sahá do roku 1990, kdy jako první smluvní partner v Československu začala obchodovat se špičkovými měřicími přístroji japonského výrobce Mitutoyo. Od té doby se portfolio produktů a služeb významně rozšířilo, a to nejen v oblasti kontroly kvality. Největší část současného portfolia produktů tvoří technologie, stroje a komponenty včetně automatizačních prvků či linek pro plastikářský průmysl.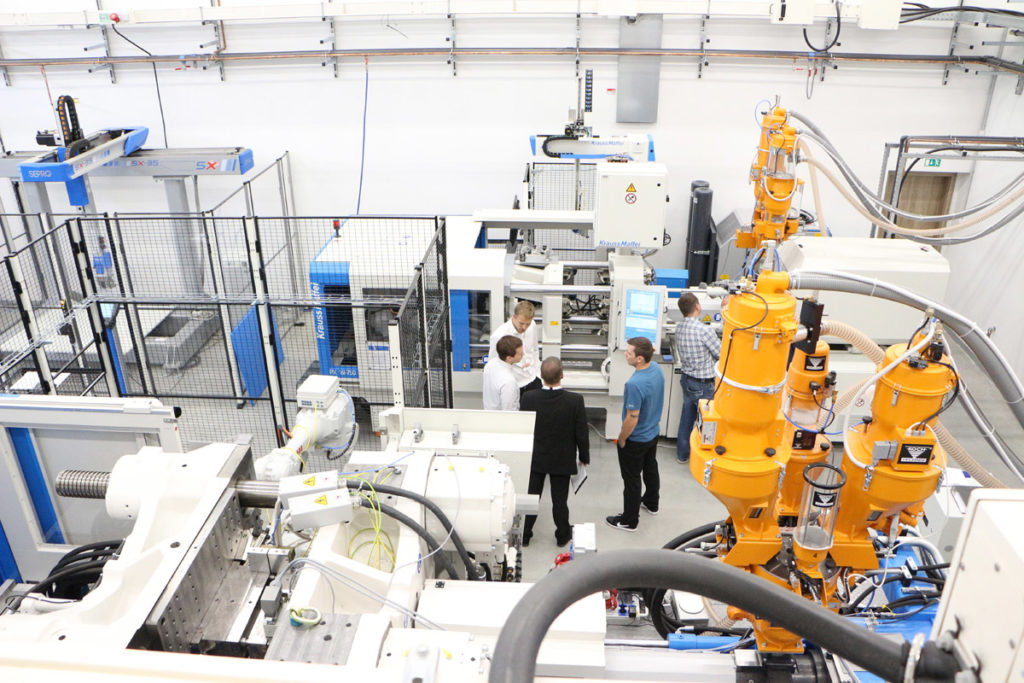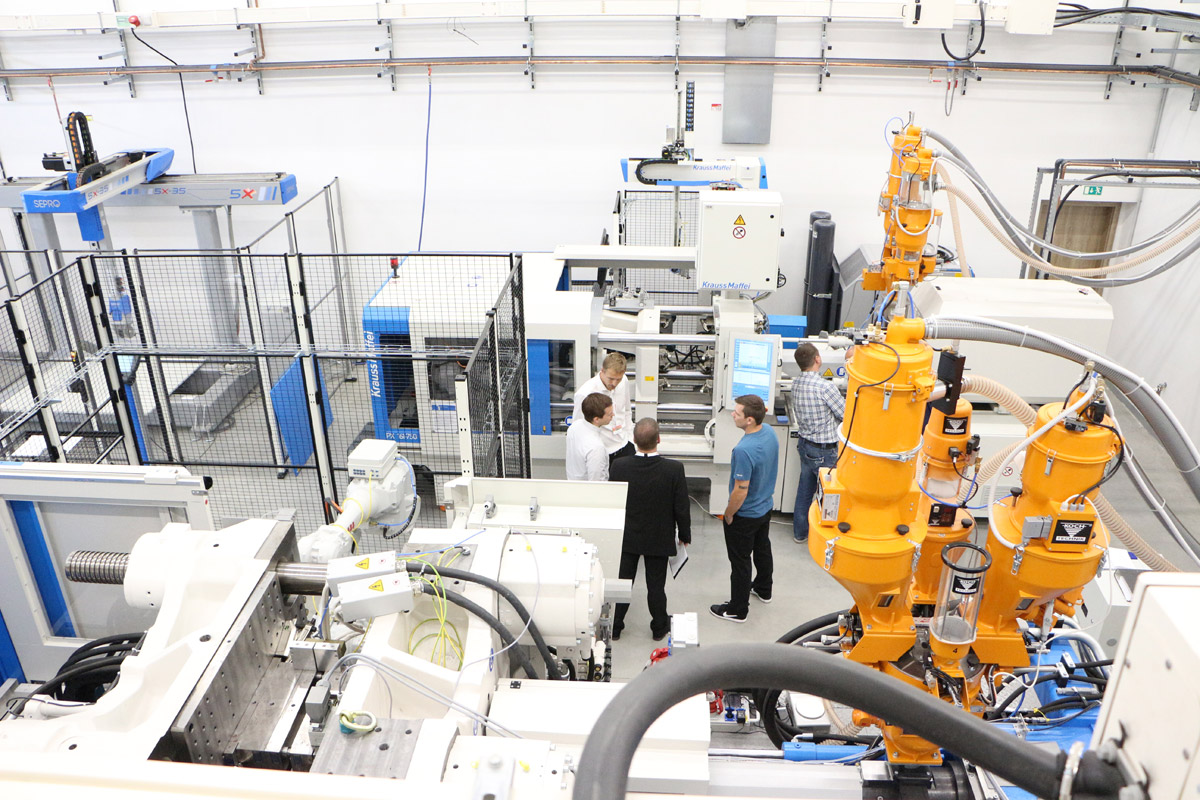 Skupina KUBOUŠEK Technologies and Instruments (KTI) na český a slovenský trh dodává vstřikovací stroje svého největšího obchodního partnera, kterého zde stejně jako řadu dalších zastupuje – německé firmy KraussMaffei. Současně dodává periferní zařízení mnoha světových značek zejména pro technologie na zpracování plastů. Je schopna jimi vybavit nejen jednotlivé výrobní buňky, ale i celé tovární haly včetně dnes neodmyslitelné automatizace. Své portfolio dále rozšířila o kalibrační služby akreditované laboratoře s cílem nabídnout zákazníkovi komplexní služby, které provázejí výrobní a kontrolní proces každého výrobku.
Technologie budoucnosti v Českých Budějovicích
Průmysl je v České republice z velké části orientován na oblast automotive, a právě proto ve skupině KTI největší podíl tvoří zákazníci z automobilového průmyslu. Společnost KUBOUŠEK dodává své produkty a služby i do ostatních průmyslových odvětví – zdravotnictví, letectví, stavebnictví, obrábění, obalový a potravinářský průmysl, elektronika a elektrotechnika atd. Poslední roky zaznamenávají snad všechny obory obrovské tempo ve vývoji. Plastikářský průmysl není výjimkou, a proto došlo v roce 2017 k zásadnímu rozšíření centrální budovy skupiny a zejména k výstavbě Technologického centra. Tento projekt představující investici za více než 100 mil. Kč byl spuštěn již před 10 lety a samotná výstavba probíhala poslední 3 roky. Technologické centrum je vybavené moderními a inovativními technologiemi. Zákazníci si je zde mohou pod taktovkou zkušených aplikačních inženýrů otestovat a následně se rozhodnout o využitelnosti pro svou vlastní výrobu. "Zavádění nové výroby často přináší nečekané komplikace a nechtěná zdržení. My nabídneme zákazníkovi možnost odladění své výroby v našem Technologickém centru a ve své lisovně už plynule přejde z jedné výroby na druhou," vysvětluje další výhody Petr Falc, vedoucí Technologického centra KUBOUŠEK. Moderní výroba, a to i s ohledem na nedostatek kvalifikovaných pracovníků v Česku i Slovensku, se neobejde bez kvalitní automatizace.
Tou se zabývá tým společnosti KUBOUŠEK Systems, která je úzce navázána na Technologické centrum a využívá tyto prostory pro návrh automatizovaných pracovišť. "O monotónní činnost v továrnách není zájem a naši zákazníci se potýkají s nedostatkem pracovníků. O automatizaci těchto pracovišť je proto stále větší poptávka. Navíc robot dokáže pracovat i v nočních provozech, aniž by to mělo dopad na jeho zdraví," doplňuje Martin Doležel, vedoucí obchodního týmu automatizace.

Navázání spolupráce s předními odborníky a vysokými školami
Aby mohli zákazníci dodávané vybavení plnohodnotně využívat, klade společnost KUBOUŠEK důraz na proškolení koncových uživatelů. "Pokud chcete vytěžit při výrobě maximální potenciál, je nutné vaše zařízení znát. A nejen to. Je potřeba znát i příčiny a důsledky jevů, které při výrobě nastávají. Je nutné mít přesah znalostí," vysvětluje problematiku Tereza Velíšková, vedoucí Vzdělávacího centra. "Kromě standardních školení na obsluhu a údržbu nabízíme technologická školení a podařilo se nám navázat spolupráci s předními českými odborníky na různá témata, mimo jiné i s VŠCHT Praha. Tito odborníci jezdí přednášet do našeho Vzdělávacího centra a o tyto semináře je značný zájem," doplňuje Velíšková. V minulém roce došlo také k navázání spolupráce s Jihočeskou univerzitou. Studenti oboru Mechatronika jezdí do Technologického a Vzdělávacího centra sbírat cenné teoretické i praktické zkušenosti. Kromě JČU využívají potenciálu Technologického a Vzdělávacího centra i technické střední školy z jihočeského regionu. "Od spolupráce se školami si slibujeme i zdroj kvalifikovaných pracovníků, s jejichž nedostatkem se potýkáme my i naši zákazníci. Potvrdilo se, jak potřebné je provázání vzdělání s praxí v pravý čas. Tedy ne těsně před koncem studia, ale již ve druhém a třetím ročníku. V této době je totiž možné navázat se studenty skutečně přínosnou spolupráci, která může mít formu delší praxe, ale i dlouhodobé brigády," upřesňuje Velíšková. V případě, že se poté absolvent rozhodne pro firmu pracovat, je lépe připraven a společnost zároveň přijímá již takřka hotového člověka, který zná chod firmy.

Cílem je spokojený zákazník
Klíčovým faktorem všech úspěšných firem je spokojený zákazník. O spokojenost zákazníků se Ivan Kuboušek staral již od založení společnosti a tento trend pokračuje i dnes. Z původní společnosti je dnes silná skupina působící v Česku, Slovensku a Polsku. Rozšiřuje dynamicky portfolio služeb tak, aby vycházela vstříc potřebám svých zákazníků, naplno využívala potenciálu nově vybudovaného Technologického centra a plně se soustředila na předávání špičkového know-how formou programů školení, odborných přednášek, testování výroby a aplikační podpory.
autor: Vít Hněvkovský