"Děláme plasty zelenými – s vysokou kvalitou a efektivitou." To je slogan společnosti KraussMaffei na veletrhu K 2022 v Düsseldorfu. V popředí veletržního vystoupení jsou inovativní technologie a řešení zabývající se tématy oběhového hospodářství, nových technologií přinášejících hodnotu pro zákazníka a digitalizace. V tomto ročníku veletrhu K byly předehrou veletrhu v Düsseldorfu takzvané K-Previews. Pozvání do kongresového centra přijalo kolem 65 odborných novinářů z Německa i zahraničí.
TEXT Petra Rehmet, Andreas Weseler, Uli Pecher, Gerhard Konrad
FOTOGRAFIE KraussMaffei, Messe Düsseldorf
Na tiskové konferenci potvrdil generální ředitel Dr. Michael Ruf, že společnost KraussMaffei chce rozšířit své postavení na trhu jako přední dodavatel udržitelných řešení pro plastikářský průmysl. Do roku 2030 dosáhne společnost KraussMaffei nulové uhlíkové stopy – všechny závody po celém světě budou provozovány s nulovými emisemi CO2.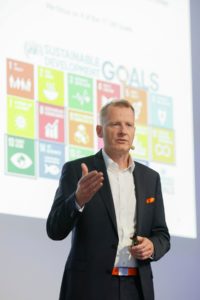 "Udržitelnost je přidanou hodnotou – pro nás i pro naše zákazníky. V souladu s naším mottem Děláme plasty zelenými se proto do roku 2025 chceme stát předním světovým dodavatelem udržitelných řešení pro průmysl zpracování plastů – se stále udržitelnější výrobou. To je náš cíl.
Podle toho se také hodnotíme," říká generální ředitel Dr. Michael Ruf.
Pro dosažení ambiciózních cílů udržitelnosti je oběhové hospodářství nosným pilířem firemní strategie společnosti KraussMaffei. Zákazníci již pomocí systémů KraussMaffei recyklovali více než milion tun plastů. Za tímto účelem nabízí společnost KraussMaffei svým zákazníkům nejmodernější recyklační technologie a digitální řešení – ideální pro podnikatelské modely dnešní doby.
Digitalizace je v oběhovém hospodářství rozhodující
"Díky digitálním řešením je oběhové hospodářství podstatně efektivnější než dříve." To zdůraznila Nadine Despineux, výkonná viceprezidentka společnosti KraussMaffei pro digitální a servisní řešení. Na veletrhu K 2022 proto společnost KraussMaffei předvádí nejen strojní vybavení, které je k tomu zapotřebí, ale také nová digitální řešení, s nimiž lze dosáhnout maximálních úspor spotřeby energie i emisí CO2.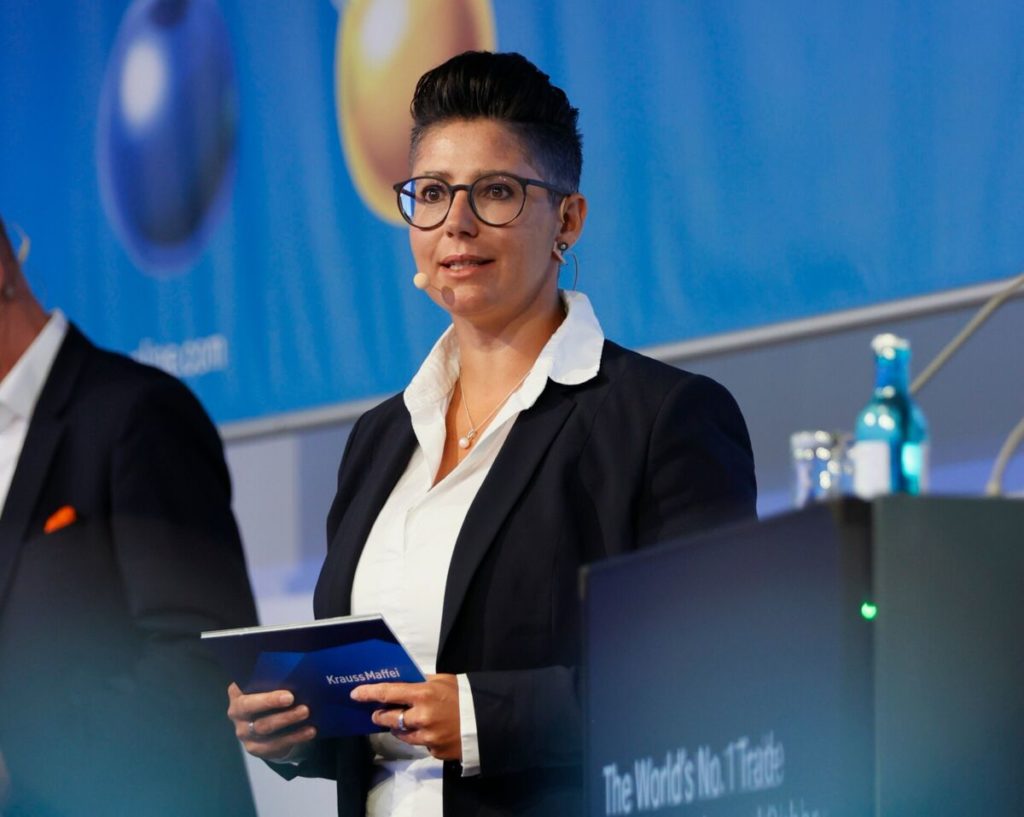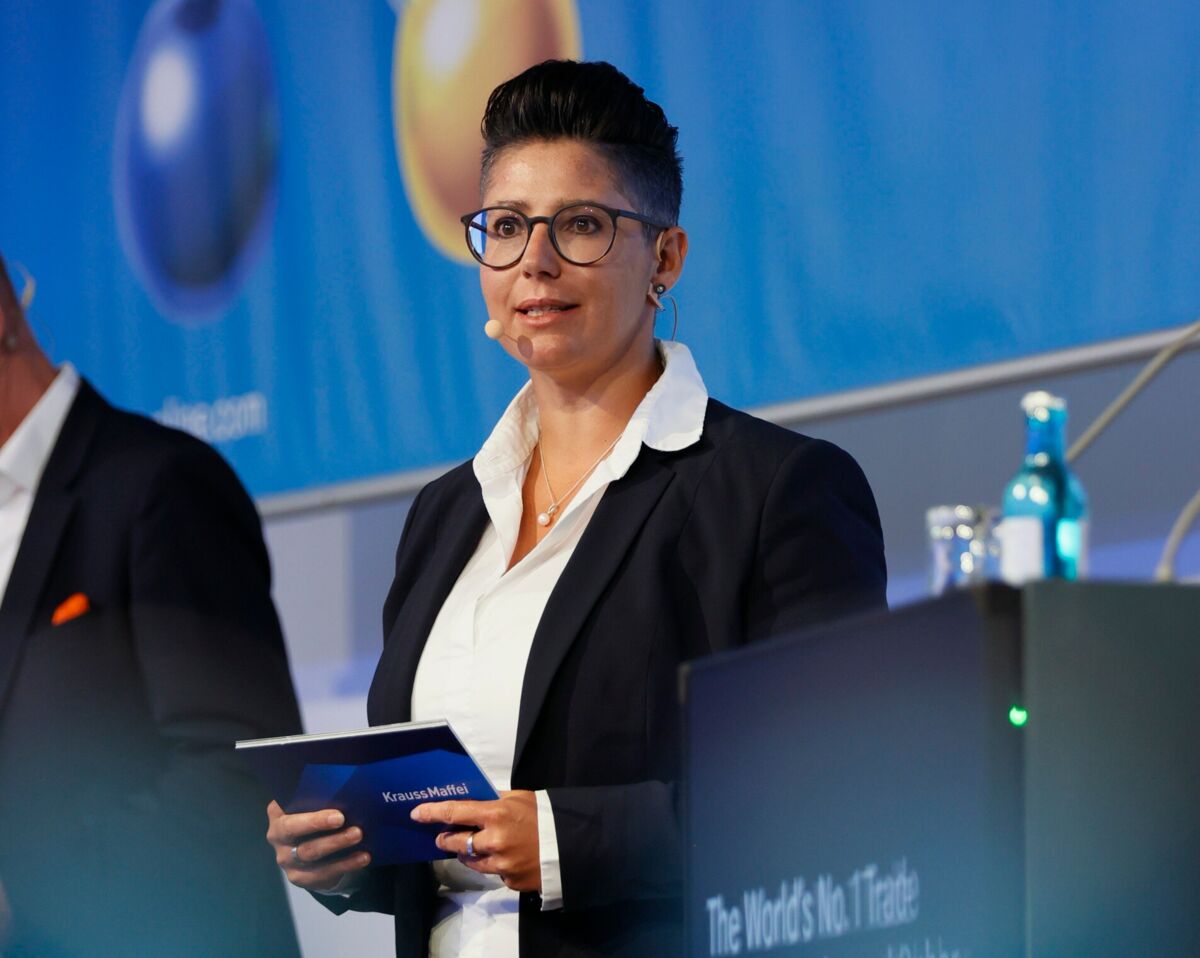 Návštěvníci veletrhu K si mohou ve stánku KraussMaffei vyzkoušet celý materiálový cyklus, od uzávěru inzulinového pera až po automobilovou součástku.
Počínaje vstřikováním na stroji PX 320, přes proces upcyklace až po dvoušnekový extrudér ZE 28 BluePower a vstřikování na stroji powerMolding 1300 předvádí společnost KraussMaffei vše od hodnotného využití surovin z předmětů na jedno použití až po výrobu komponentů prémiové kvality s dlouhou životností.
Veškeré údaje o procesech souvisejících s udržitelností jsou zaznamenávány a prezentovány tak, aby bylo vždy jasné, kolik CO2 bylo recyklací ušetřeno ve srovnání s použitím nového zboží.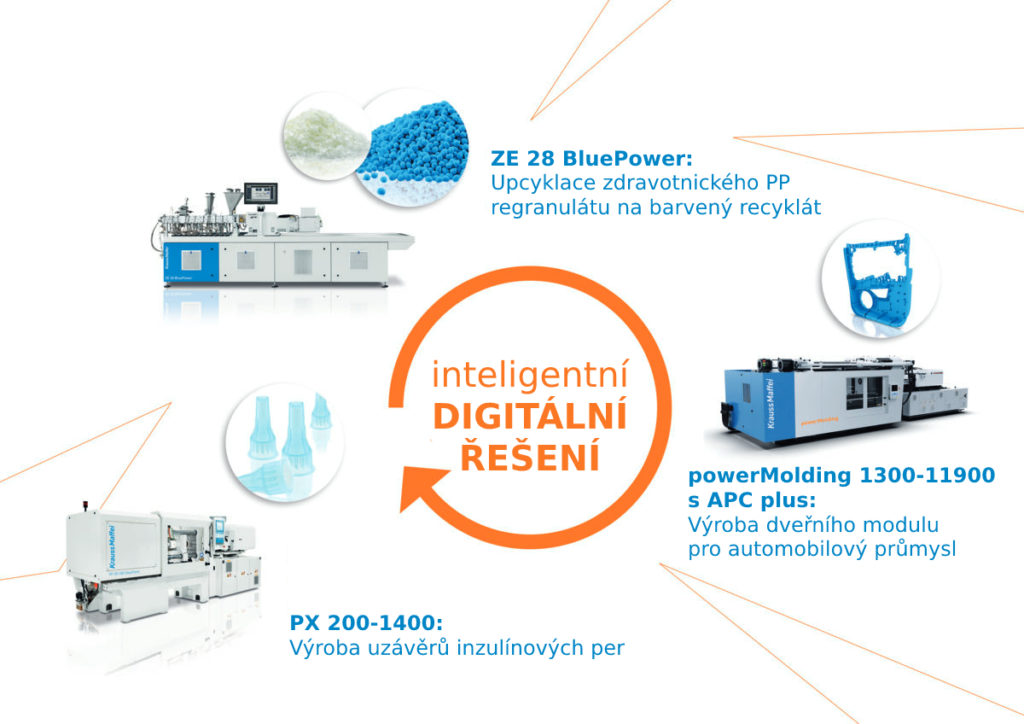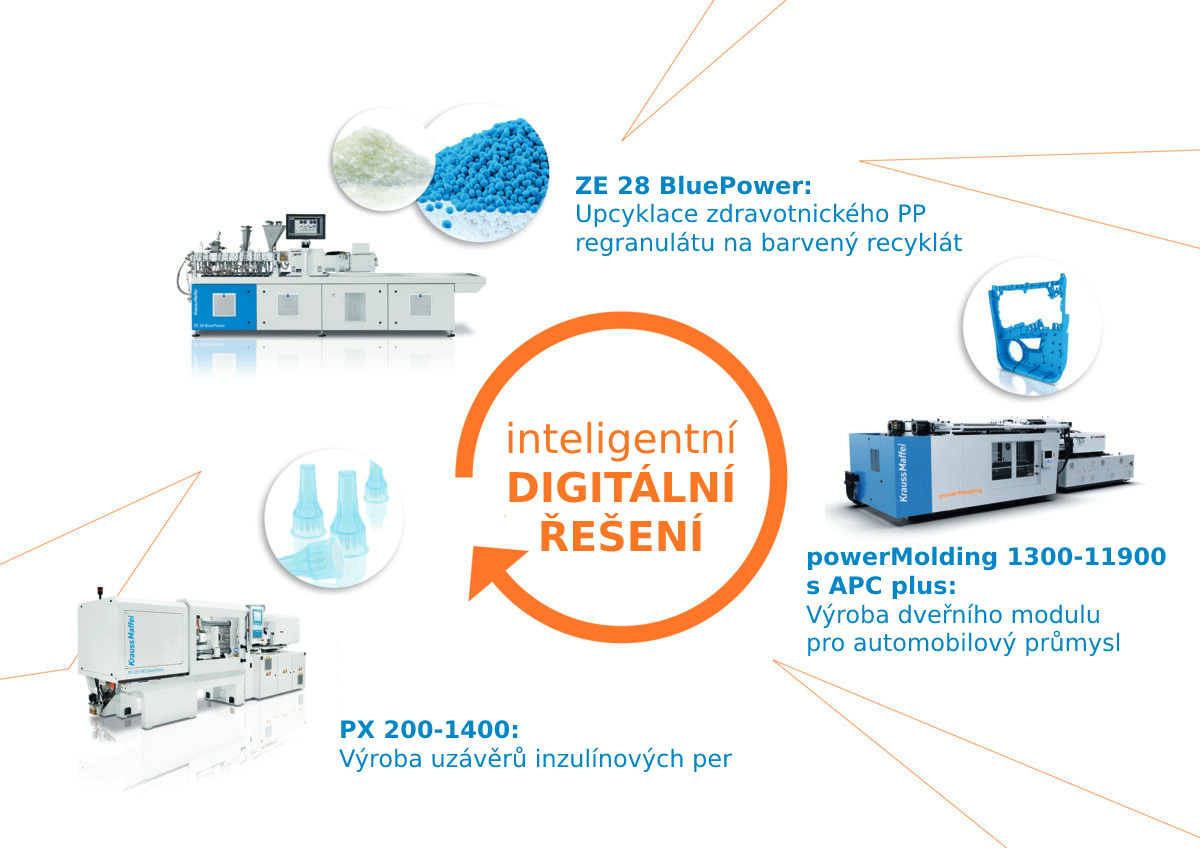 Nové řady vstřikovacích strojů: precisionMolding a powerMolding
"Svět plastů se mění," prohlásil ve svém projevu Xiaojun Cui, výkonný viceprezident divize New Machines Business. Vzhledem k dynamickým, rychle rostoucím trhům bylo nezbytné být agilnější a nákladově efektivnější — ať už jste malý začínající podnik, střední firma nebo zavedená korporace.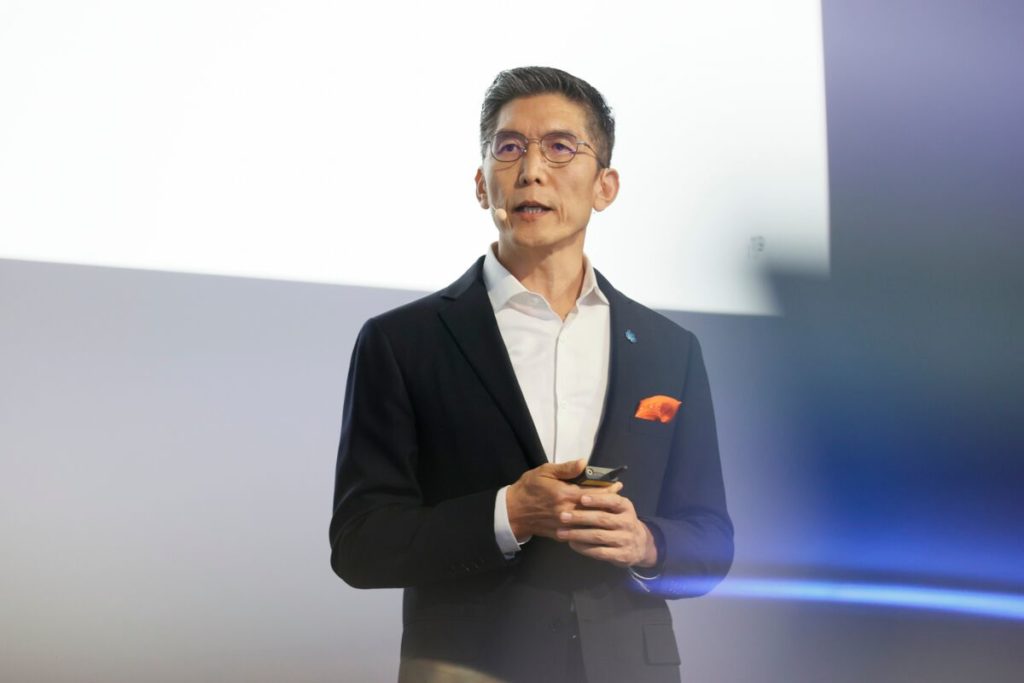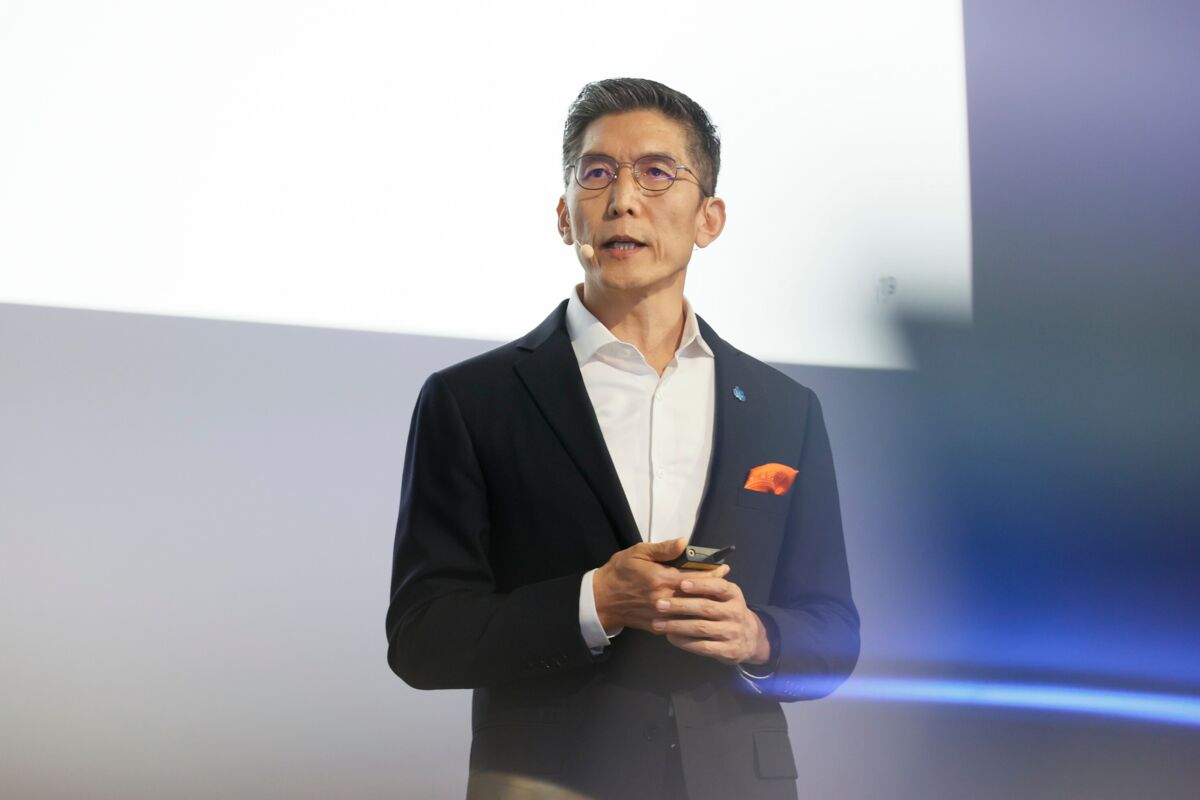 Společnost KraussMaffei na tento trend reaguje a nyní nabízí svým evropským a severoamerickým zákazníkům další dvě řady vstřikovacích strojů: precisionMolding a powerMolding.
precisionMolding je základní, plně elektrický stroj řady PX s redukovaným počtem možností, zatímco powerMolding je protějškem osvědčené hydraulické řady GX společnosti KraussMaffei. Naživo ve veletržním stánku KraussMaffei předvede udržitelná řešení pro hračkářský a automobilový průmysl.
Další zajímavostí z oblasti nových technologií pro zvýšení hodnoty pro zákazníka na veletržním stánku KraussMaffei je nový proces DCIM (Direct Compounding Injection Molding), s nímž lze ušetřit 30 až 50 procent nákladů na materiál a který zároveň dává zpracovateli podstatně větší volnost a kontrolu při vývoji receptur.
Premiéru na veletrhu K má také nově navržená polyuretanová míchací hlava precisionMixhead. Manipulace s ní je snadná díky kompaktní a přitom mimořádně servisně přívětivé konstrukci, stejně jako snížení hmotnosti až o 20 %. Tyto faktory vedou také k úspoře energie při výrobě a vyšší produktivitě.
Něco na doplnění K 2022! Aditivní výroba od společnosti KraussMaffei
Na závěr tiskové konference oznámil Dr. Ruf další světovou premiéru: "KraussMaffei otevírá aditivní výrobní technologii pro průmyslovou výrobu. Využíváme přitom našich zkušeností se sériovou výrobou plastových dílů k navrhování efektivnějších systémových konceptů a můžeme nabídnout správné řešení pro každou součást bez ohledu na technologii. Radujte se s námi na veletrhu K."
Předpremiéry na Slovensku a v Česku
Den otevřených dveří v Sučanech
Pokud je pro vás veletrh K 2022 v Düsseldorfu v nedohlednu, můžete se přihlásit na den otevřených dveří ve výrobním závodě KraussMaffei ve slovenských Sučanech již 7. září 2022. Zde budete mít jedinečnou možnost nahlédnout pod pokličku výroby vstřikovacích strojů a zároveň se seznámit se zcela novou řadou elektrických vstřikolisů precisionMolding, které se v Sučanech vyrábí.
Součástí programu budou doprovodné přednášky a workshopy zaměřené na úsporná řešení ve výrobě s cílem snížení energetických vstupů pomocí vhodných technologických postupů nebo výběrem periferních zařízení. Probírat budeme i automatizaci s ohledem na rychlou návratnost investic.
MSV Brno 2022
Česká premiéra nových strojů precisionMolding proběhne na Mezinárodním strojírenském veletrhu v Brně, který proběhne od 4. do 7. října 2022.