"Make plastic green – with high quality and efficiency." This is KraussMaffei's slogan at K 2022 in Düsseldorf. Front and center of the trade show appearance are innovative technologies and solutions dealing with the topics of circular economy, new technologies for customer value and digitalization. In the K year, the K-Previews were now a prelude to the trade show in Düsseldorf. Around 65 trade journalists from Germany and abroad accepted the invitation to the convention center.
TEXT Petra Rehmet, Andreas Weseler, Uli Pecher, Gerhard Konrad
PHOTOS KraussMaffei, Messe Düsseldorf
At the press conference, CEO Dr. Michael Ruf reaffirmed KraussMaffei's claim to expand its market position as a leading supplier of sustainable solutions for the plastics industry. By 2030, KraussMaffei will achieve a corporate carbon footprint of zero – all plants worldwide will be operated in a CO2-neutral manner.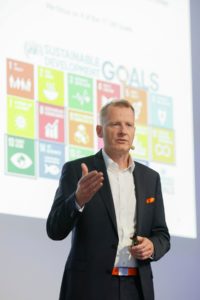 "Sustainability is an added value – for us and for our customers. In line with our motto "We make plastic green", we therefore aim to be a leading global supplier of sustainable solutions for the plastics processing industry by 2025 – with increasingly sustainable production. That is our aspiration.
That's what we measure ourselves against", says CEO Dr. Michael Ruf.
In order to achieve the ambitious sustainability goals, the circular economy is a supporting pillar of KraussMaffei's corporate strategy. Customers have already recycled more than one million tons of plastics with the help of their KraussMaffei systems. To this end, KraussMaffei offers its customers state-of-the-art recycling technologies and digital solutions – ideal for the business models of our time.
Digitalization makes the difference in the circular economy
"Digital solutions make the circular economy substantially more efficient than before." This was emphasized by Nadine Despineux, Executive Vice-President Digital & Service Solutions at KraussMaffei. At K 2022, therefore, KraussMaffei is showing not only the machine hardware required for this, but also new digital solutions with which maximum savings can be achieved for both energy consumption and the CO2 footprint.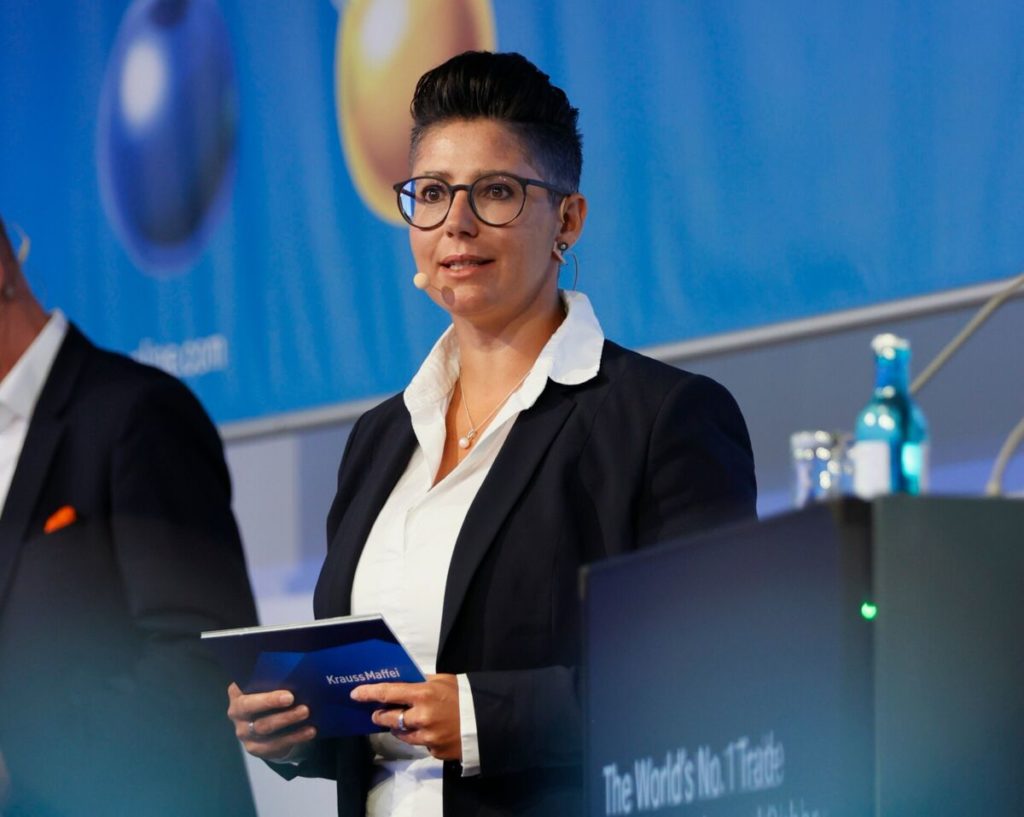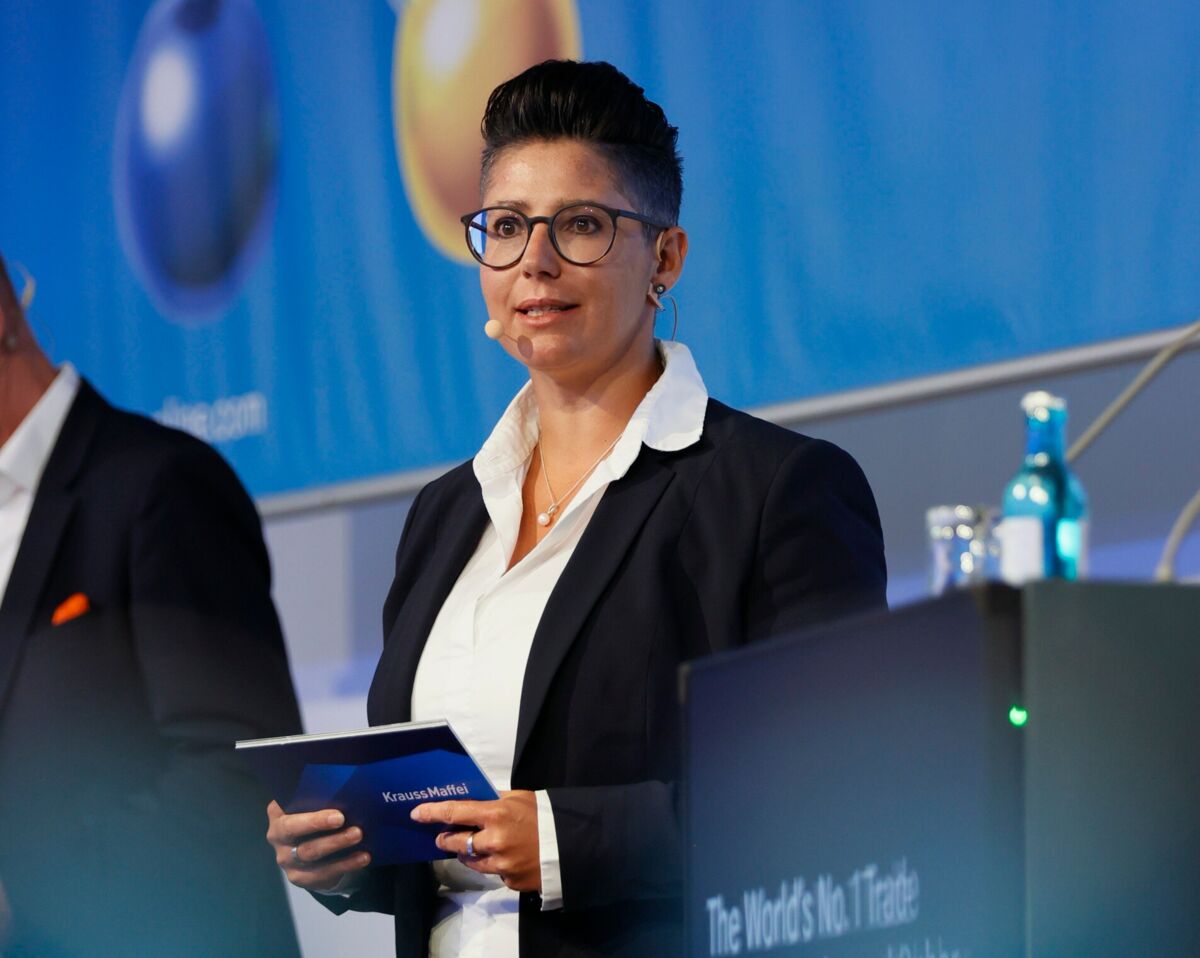 Trade show visitors at K can experience the entire material cycle, from an insulin pen cap to an automotive component, at the KraussMaffei booth.
Starting with injection molding on a PX 320, moving on to the upcycling process and to the twin-screw extruder ZE 28 BluePower and injection molding on a powerMolding 1300, KraussMaffei demonstrates everything from valuable utilization of raw materials from disposable articles to production of premium quality components with a long service life.
All process data related to sustainability is recorded and presented so that it is always clear how much CO2 has been saved by recycling compared to using new goods.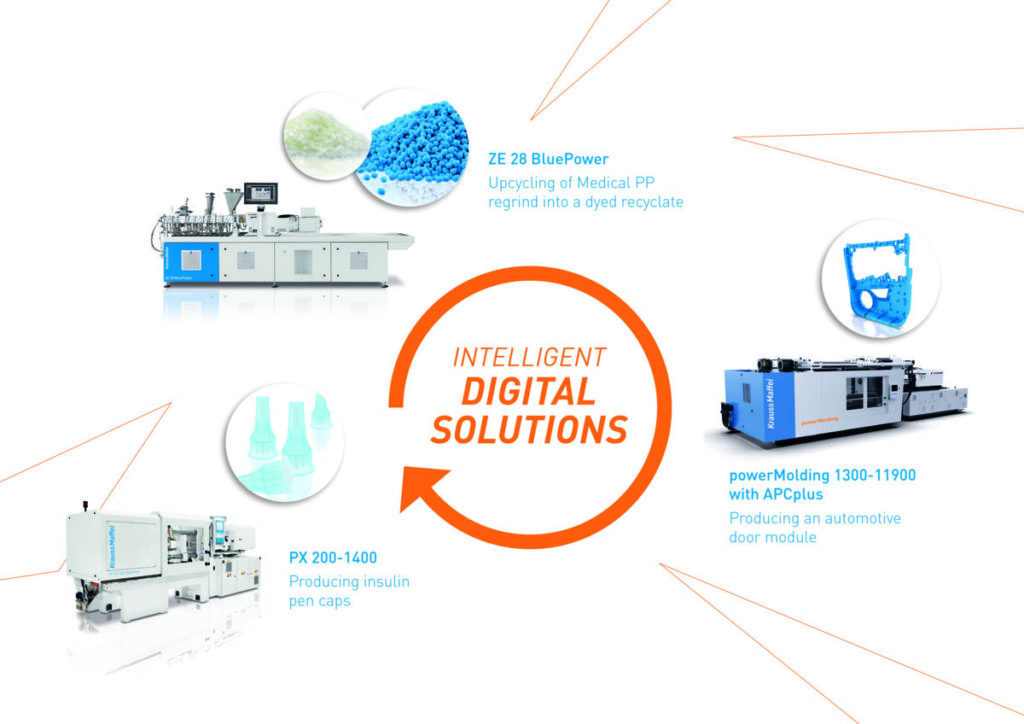 New injection molding machine series: precisionMolding and powerMolding
"The world of plastics is changing" states Xiaojun Cui, Executive Vice-President New Machines Business, in his speech. In view of dynamic, fast-growing markets, it was vital to be more agile and cost-efficient—whether you are a small startup, medium-sized company or established corporation.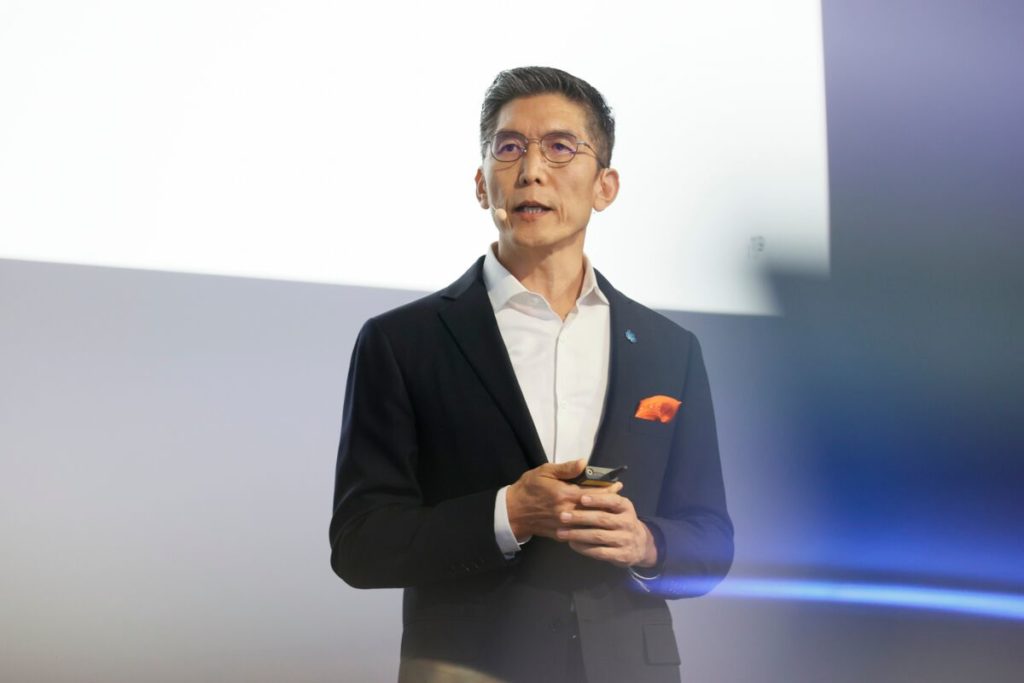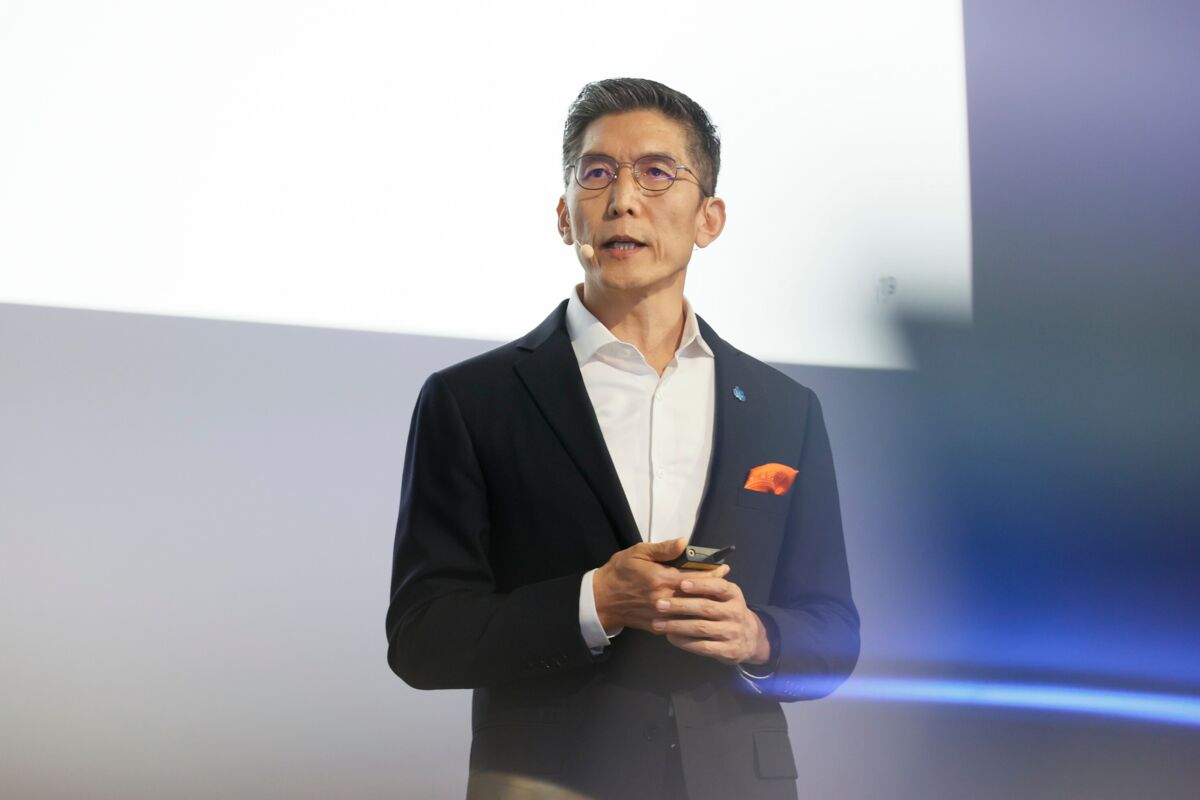 KraussMaffei is responding to this trend and now offers its European and North American customers two additional injection molding machine series: the precisionMolding and the powerMolding.
precisionMolding is the basic, all-electric PX series machine with a reduced number of options, while powerMolding is the counterpart of KraussMaffei's proven hydraulic GX series. Live at the KraussMaffei trade show booth, they will demonstrate sustainable solutions for the toy and automotive industries.
Another highlight from the area of new technologies for customer value at the KraussMaffei trade show booth is the new DCIM process (Direct Compounding Injection Molding), with which 30 to 50 percent of material costs can be saved, also giving the processor considerably more freedom and control in the development of formulas.
Also being premiered at K is the newly designed polyurethane mixing head precisionMixhead. Its compact, yet particularly service-friendly design as well as weight reduction of up to 20% make it easier to handle. These factors also lead to energy savings in production and higher productivity.
Something to add! Additive Manufacturing by KraussMaffei
At the conclusion of the press conference, Dr. Ruf announced another world premiere: "KraussMaffei is opening up additive manufacturing technology for industrial production. In doing so, we are using our expertise in the series production of plastic parts to design more efficient system concepts, and can offer the right solution for each component, irrespective of the technology. Share in our joy at K."