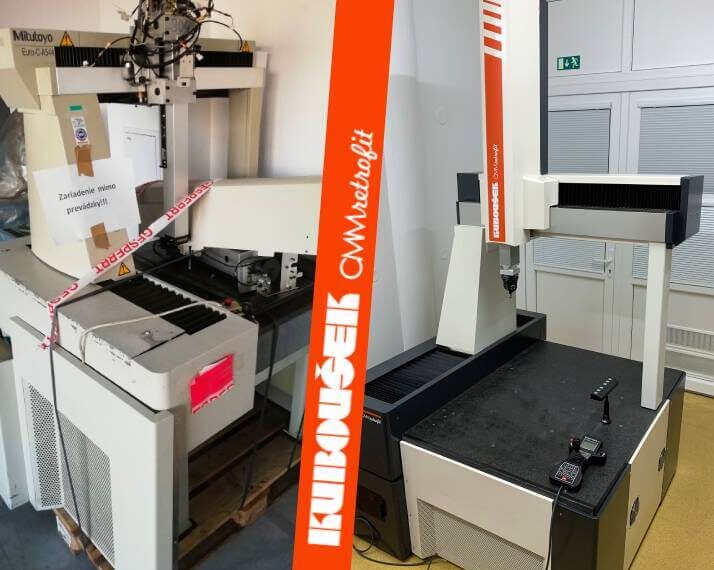 Ačkoli technologický pokrok, potřeba modernizace a čím dál vyšší nároky na kvalitu stále stoupají, prostředky, které tyto aspekty vyžadují, zoufale chybí. Naštěstí, žádný problém pro nás není dost velký, abychom si s ním neporadili, a proto přicházíme s řešením. Retrofit starého, opotřebovaného měřicího stroje nabízí kompromis, při kterém uspokojíte Vaše požadavky a zároveň firemní pokladna nemusí krvácet.
Díky renovaci lze získat opět stroj s parametry nového, a to za přibližně třetinu pořizovací ceny. Cesta k takové reinkarnaci může proběhnout dvěma způsoby.
Ten první je, že jste již vlastníkem Vámi nakonfigurovaného stroje a my Vám za pomoci našeho týmu zkušených techniků zajistíme, aby se k Vám vrátil stroj opět s parametry nového.
Druhou možností je, že pro Vás skrze naše partnery takový stroj získáme a veškerý proces od A do Z Vám zajistíme, a to s ohledem na požadavky, které na měřicí stroj máte.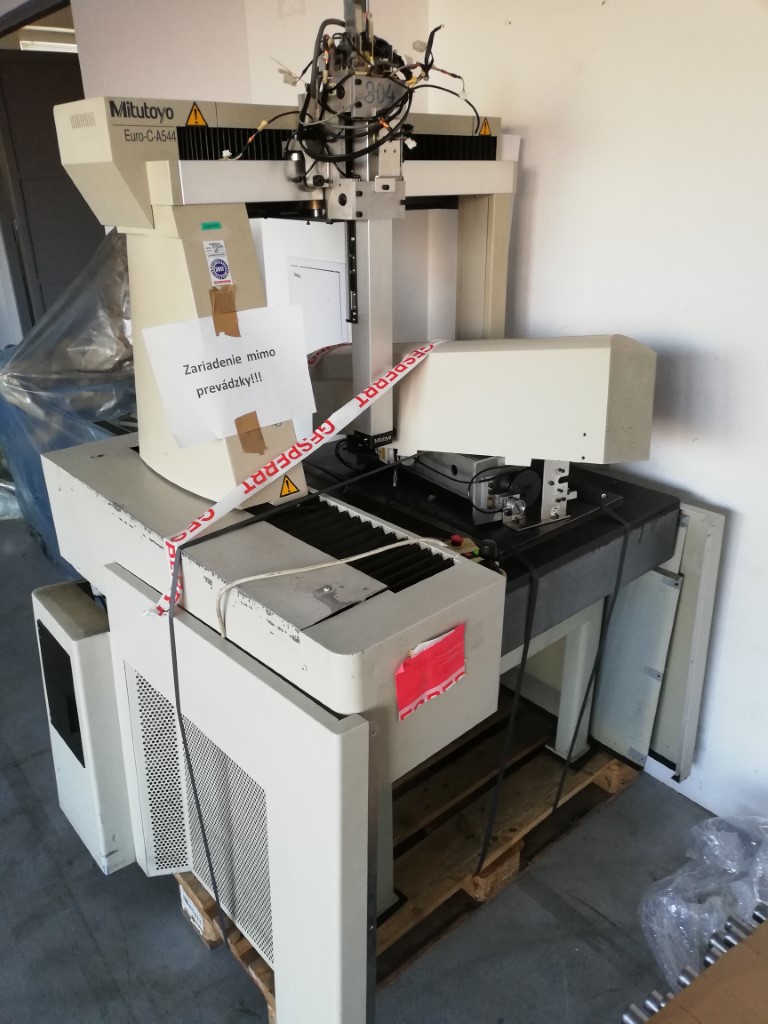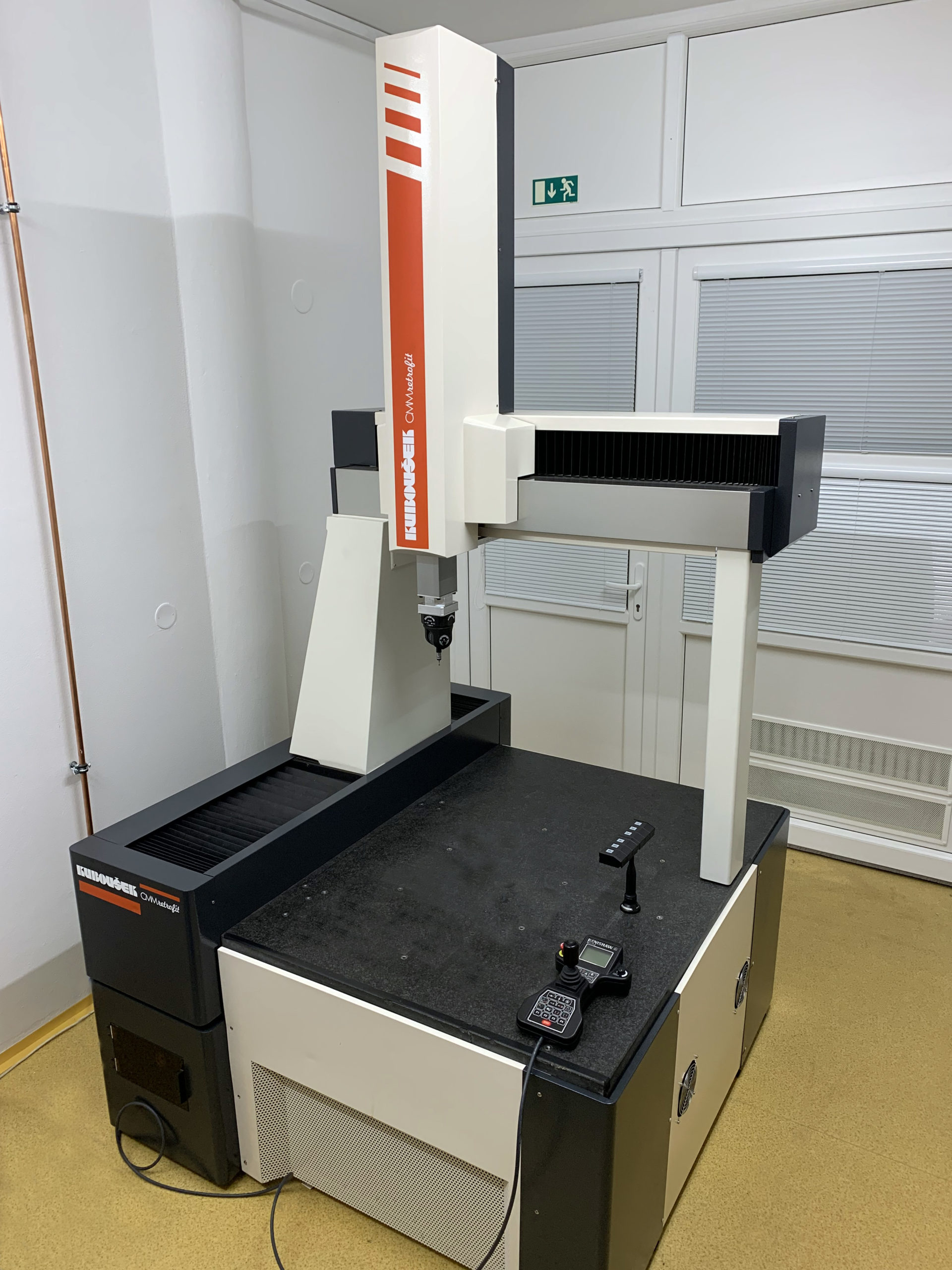 Retrofit souřadnicového měřicího stroje Mitutoyo EURO C Apex 776
Souřadnicový měřící stroj Mitutoyo Euro C Apex 776 sloužil našemu zákazníkovi na měření frézovaných kovových výrobků od roku 1999. V momentě, kdy přesnost jeho měření přestala odpovídat těm nejvyšším standardům, na které byl zákazník v jeho případě zvyklý, rozhodl se pro jeho výměnu. My jsme tohoto veterána neodepsali, ale naopak jsme mu vdechli nový život.
Náš zkušený tým odborníků se do toho pustil s plnou vervou a vší parádou: původní pevná, tříosá hlava se vyměnila za motoricky polohovatelnou, pětiosou, a také kabeláž, odměřovací pravítka, řídicí jednotka nebo kuličkové šrouby, které zajišťují naprosto přesný chod stroje, byly tomuto 3D souřadnicovému stroji dopřány zbrusu nové. Následně došlo i na kompletní repasování hnacích motorů. Na úplný závěr dostal stroj nový lak a také mozek v podobě nového řídicího počítače s poslední verzí měřicího softwaru. Sečteno a podtrženo, z původního zařízení zůstala pouze část elektroinstalace a rám celého stroje.
Vzali jsme to více z gruntu, než jsme původně předpokládali a naše mise, která se zdála čím dál tím více jako "impossible", se nám nakonec zdařila.
Výsledkem je, že v současné době disponujeme přístrojem, který je připraven na další mnohaletou službu. Bude schopen změřit naprosto přesně vše, co se mu dostane do cesty, a to za zlomek ceny zbrusu nových dravců na trhu.
Pokud by Vás zajímalo více informací, neváhejte se na nás obrátit:
E-mail: pristroje@kubousek.cz
Tel.: +420 389 042 111