Situace není růžová, ale je důležité držet pospolu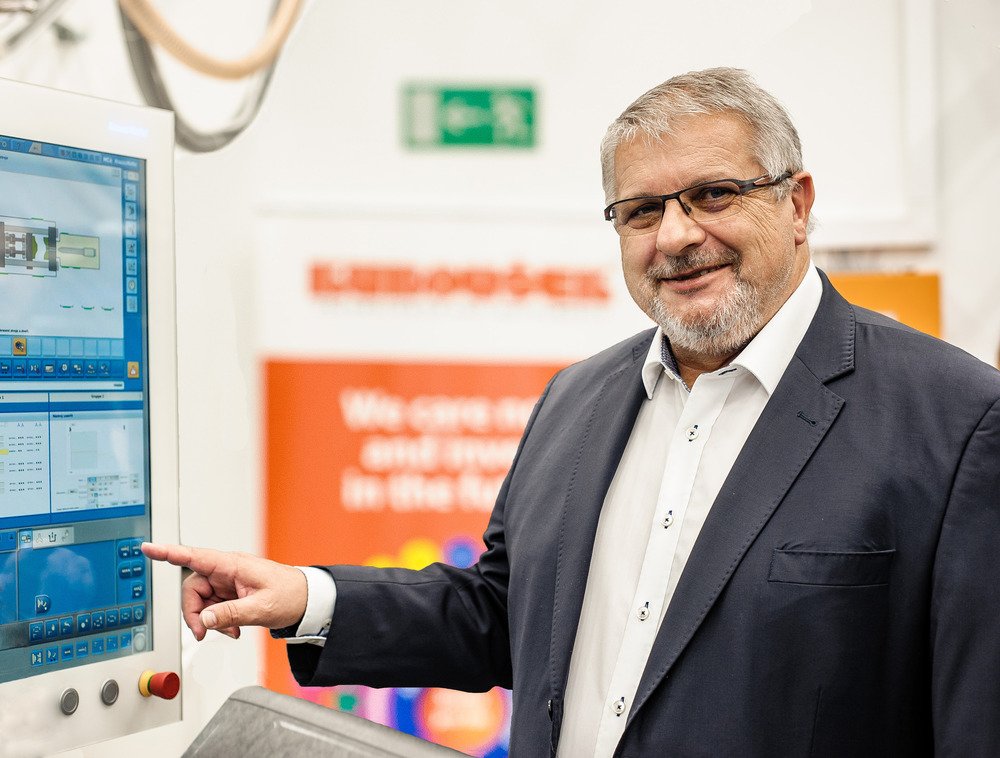 Skupina KUBOUŠEK se zabývá prodejem špičkových měřicích přístrojů a technologických celků, vstřikovacích strojů s periferními zařízeními a high-endovými technologiemi pro plastikářský průmysl.
Poskytuje komplexní služby od vytvoření a realizace projektů automatizovaných buněk přes akreditovanou laboratoř, optimalizaci výrobních procesů až po servis. A vzhledem k tomu, že jde o obory vázané především na automobilový průmysl, potýká se nyní firma s přerušením výroby části svých zákazníků. Jaká opatření museli ve společnosti přijmout, popisuje Ivan Kuboušek.
Jak ovlivnila nová situace fungování vaší společnosti?
COVID-19 změnil život úplně všem. Dotýká se to samozřejmě i nás. Prioritou hned od začátku bylo zdraví zaměstnanců, proto jsme některá bezpečnostní opatření zavedli ještě před zpřísněním karanténních pravidel naší vládou. Kdo může, pracuje z domova, ale to neznamená, že bychom přerušili provoz. Naopak, jedeme na sto procent. Situace není růžová, ale o to víc je důležité držet pospolu, a my tu pro naše zákazníky jsme stále.

Vše ale z domova asi řešit nejde?
Samozřejmě, určitá omezení to přineslo. Ale myslíme optimisticky a hledáme nové cesty, jak zákazníkům pomoci. Obchodní nabídky a poradenství jsme přesunuli z osobních setkání do online kanálů. Naše Technologické centrum funguje s dodržováním přísných bezpečnostních pravidel. Jeho prostory využívá i divize Automatizace pro konstrukci a výrobu automatizovaných pracovišť. Servis jede na plné obrátky. Zákazníci, kteří odstavili výrobu, mají zájem o preventivní údržbu strojů, aby se minimalizoval dopad těchto odstávek. Firmy také dohánějí resty v kalibraci svých výrobních technologií i měřicích přístrojů. Ale situace pro naše týmy v terénu je ztížená. Například je komplikované sehnat ubytování pro výjezdy techniků.

Na český i slovenský trh dodáváte značky zahraničních výrobců. Tam omezení není?
Někteří z našich obchodních partnerů se také potýkají s určitým omezením. Výrobu ale zastavili z nařízení vlády jen v Itálii. Dodávky náhradních dílů pokračují bez omezení. Denně jsme ve spojení se všemi partnery a zákazníkům tak můžeme podávat aktuální informace.

Některé organizace zřídili pro své zákazníky krizové linky. Jak je to u vás?
Všechny kontakty fungují tak, jak jsou naši zákazníci zvyklí. Ať už je to hot- -line, osobní kontakty na obchodníky, servis nebo třeba účetní oddělení. V současné situaci vnímáme, že zákazníci spíše ocení komunikaci s tím, koho dobře znají.

Ovlivní tato situace váš způsob práce do budoucna?
Odhadovat ekonomické důsledky by bylo věštěním z křišťálové koule. Ale každá nepříznivá událost vás do budoucna posílí. A já vnímám, že náš tým tato situace více stmelila už nyní. Chtěl bych všem zaměstnancům naší skupiny poděkovat za odpovědný přístup k bezpečnostním opatřením i pracovnímu nasazení. Ať už se jedná o servisní týmy v první linii, rodiče, kteří si museli přeorganizovat své dny, ale i všechny ostatní. Čelíme novým výzvám a společně je překonáme.
autor: Vít Hněvkovský