At Trenton, they bet on VICIVISION for quality control. After more than a year of use, they boast a quick return on investment, ease of use, extraordinary speed and at the same time measurement accuracy.
Video below: How they use the VICIVISION Optical Meter in Trenton Trenton
Trenton is a modern Italian company founded as early as 1977. In the last more than 20 years, it has been concentrating within the engineering industry on the production and assembly of mechanical components mainly for agricultural machinery.
In the product portfolio, we can find, for example, the following assortment:
shaft
Gears
flanged axles
differential housing
wheel hubs
traction shafts
lifting arms
transmission components
various supports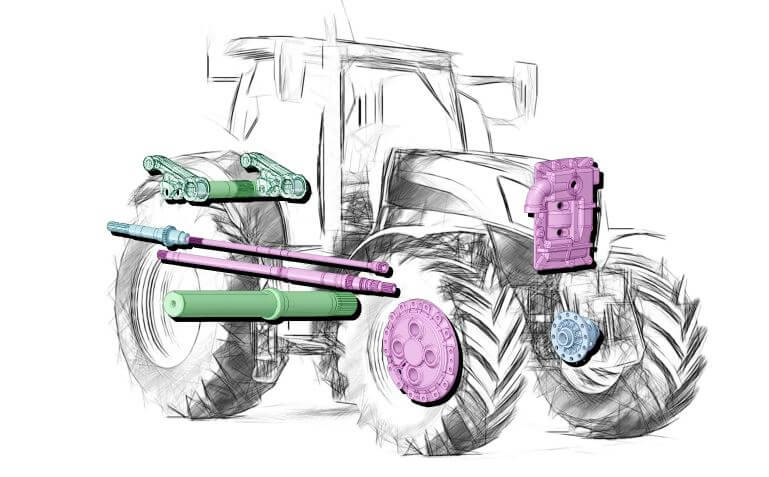 Throughout its existence, the company has relied on the maximum precision of its products. Regular renewal of machinery is therefore a matter of course, both in production and in quality control. The fact that quality is a strategic factor is proven by the certification of the management system in accordance with EN ISO 9001 since 1995 and since 2016 also according to IATF 16949 (formerly ISO/TS 16949).
Among Trenton's satisfied customers are, for example, Volvo, IVECO, FCA Fiat Chrysler Automobiles, Carraro, AGCO and many other renowned companies.
For over a year, they have been using the VICIVISION M2018 Techno optical measuring device with a length measurement range of up to 2000 mm for the output inspection of rotating parts. The device is also equipped with a precise touch probe with a continuous scanning function for measuring keyways, blind holes or high-precision measurement of total face runout. Thanks to this, they can measure diameters, distances, fine radii or knock-offs or dynamic shape deviations even on complicated parts with grooves in a minute and a half.
Watch how they use the VICIVISION meter in Trenton in the video:
Are you interested in more or need a consultation? Do not hesitate to contact us!
Tel.: +420 389 042 111
E-mail: pristroje@kubousek.cz