Michael Ruf (CEO of KraussMaffei) explains his plans to the company in an interview with the German newspaper K-Zeitung.
An interview on the restructuring of the entire KraussMaffei company, the volume market strategy, the product offensive in China and the opportunities offered by the new plants in Parsdorf and Laatzen. The following article is a translation of an interview from December 2021 published by the K-Zeitung.
TEXT KraussMaffei
PHOTOS KraussMaffei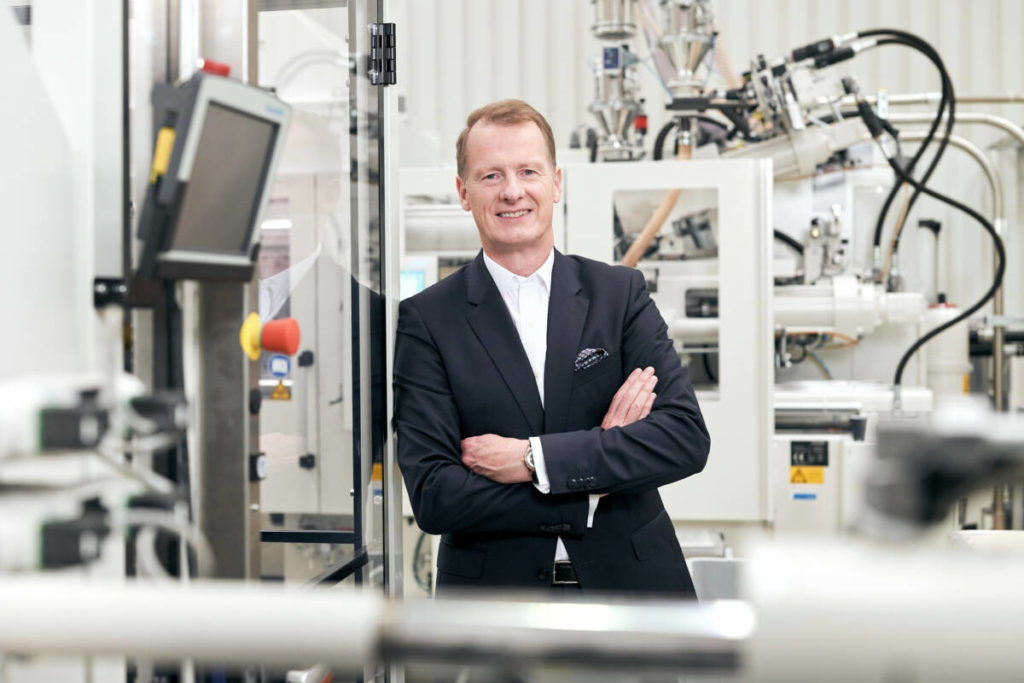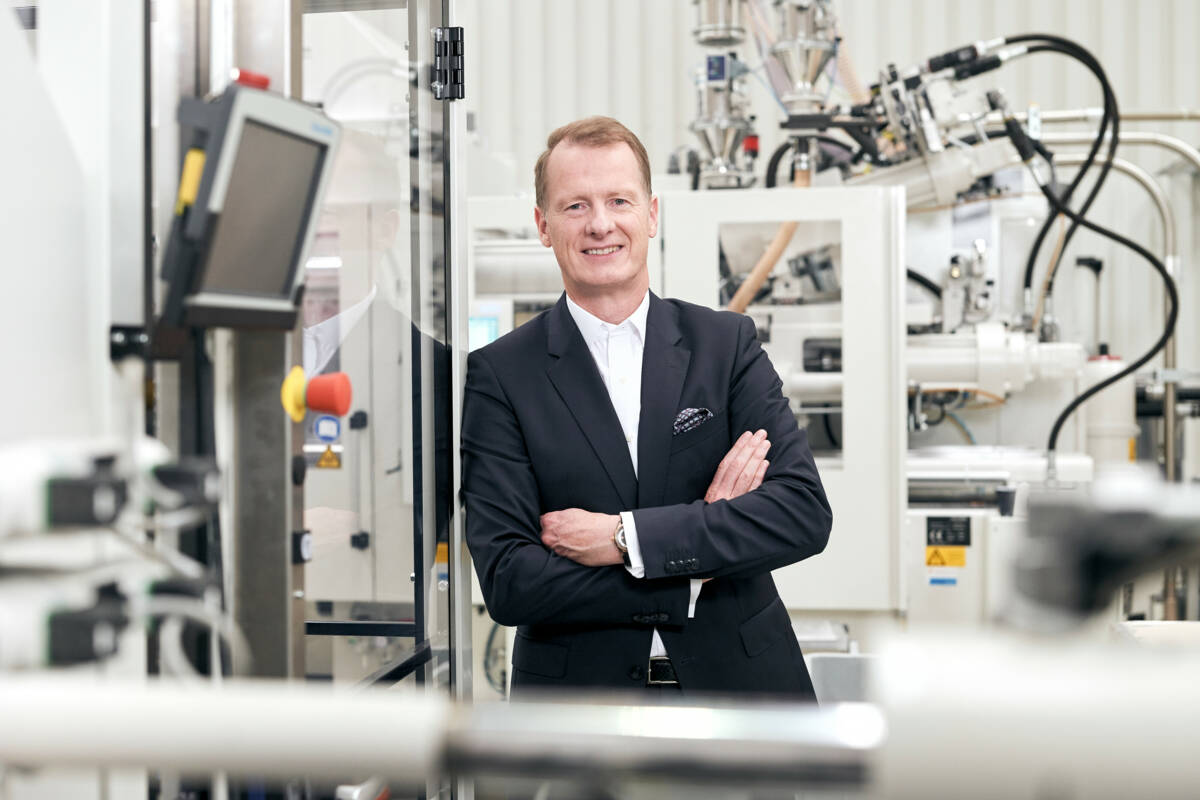 K-Zeitung
Dr. Ruf, KraussMaffei's sales have been on a downward trend over the past two years. The equivalent of EUR 1.5 billion in 2018, they were EUR 1.4 billion in 2019 and EUR 1.3 billion last year. In 2019 and 2020, you also posted losses in the order of EUR 30 million and EUR 20 million, respectively. Why was this?
Michael Ruf

You are referring here to KraussMaffei Company Limited, our holding company listed on the Shanghai stock exchange. However, the business as a whole has tended in this direction. This was mainly due to the automotive crisis, which affected our entire industry. And last year we were hit by Corona. So the biggest drops in sales are from the second and third quarters of 2020. What helped us a little through the crisis years was the extrusion division, which had a big order backlog from 2019, driven by strong demand from the recycling industry. But overall, our sales have been gradually declining. So we also had to take countermeasures. The good news is that we did this very early, so we are ultimately coming out of this situation stronger.
K-Zeitung
What specific measures did you take?
Michael Ruf

We launched KraussMaffei's largest reorganization program about 18 months ago to increase efficiency. We consolidated the new machine business across all product groups to focus more consistently on customers and we further strengthened the service business. These two divisions are now the cornerstones of our organization. We also reorganized regional responsibility. We are confident that this structure will allow us to garner above-average benefit from the forthcoming economic upturn.
K-Zeitung
Part of the program also included job cuts. The goal was to cut a total of 510 jobs by 2022, 430 of them in Germany. How far have you got with that?
Michael Ruf

The program is now largely complete. We cut around 530 jobs in Germany, but fortunately were able to do so very socially responsibly: we left vacant positions unfilled and established a rescue company. But actually, we are now hiring again in Germany, among other things in production, because of a huge order intake. We are also expanding our workforce in China, both in production and development, as this is our most important growth market.
K-Zeitung
How are things looking in the current financial year? In the first half of the year, sales increased slightly and the loss decreased slightly. Other machine manufacturers in the industry were able to make significant gains this year. How do you account for the company's performance?
Michael Ruf

I can't or shouldn't say anything about the year as a whole, as we are a listed company. But the fact that our sales figures only improved slightly in the first half of 2021 is easy to explain: depending on the product, there is a lag of between three and 18 months between orders and sales. On average, it's an eight-month delay. So the major upswing we experienced in the fourth quarter of 2020 will not be fully monetized until the second half of 2021.
"Overall, we currently have our highest backlog ever."
Michael Ruf, CEO of KraussMaffei
K-Zeitung
So the order books have been filling again for a year now?
Michael Ruf

Yes, the order intake is very, very good. We are even seeing triple-digit growth in some regions, particularly in the APAC region – Asia and the Pacific – as well as in Central and South America. Overall, we currently have our highest backlog ever. The entire industry is now making up the ground lost during the crisis. And the Extrusion Division is still doing particularly well because of the huge industry demand for recycling solutions. We are very well positioned here with our Edelweiss compounding systems with twin-screw extruders – not only for mechanical, but also for solvent-based plastics recycling.
K-Zeitung
How have the US and Chinese markets developed?
Michael Ruf

Both are doing very well – as was also the case during the past two years. In both countries, we have had virtually no slump – in contrast to Europe. Europe was mainly where the business suffered, simply because most of our customers in Europe are in automotive. About 45% of our sales are to the automotive industry, primarily with injection molding machines and reaction process machinery. That's why we were hit relatively hard.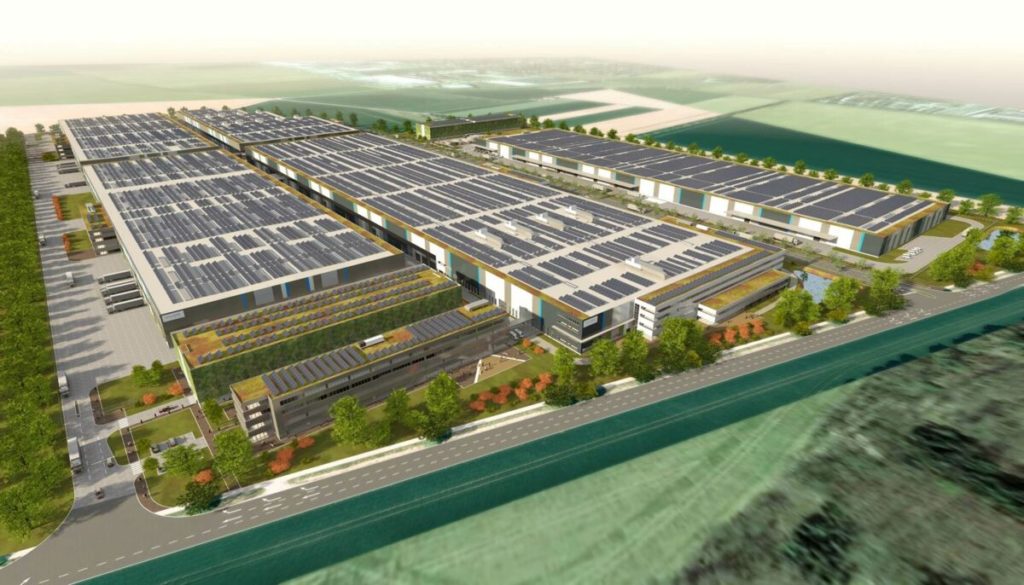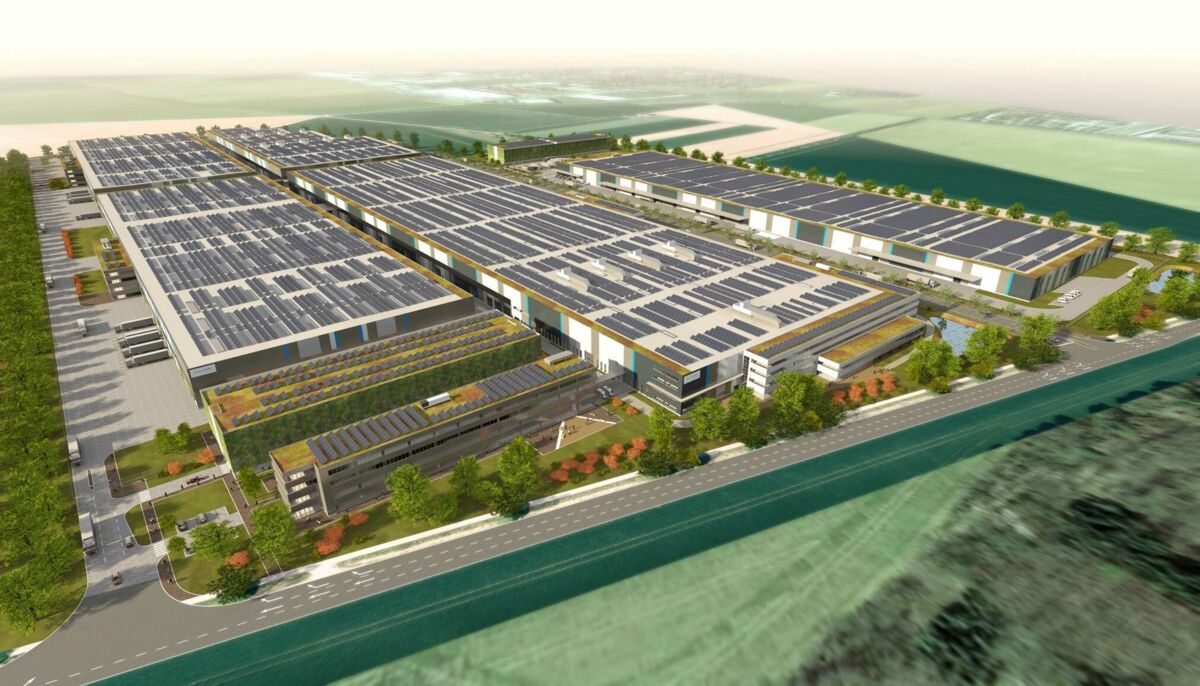 K-Zeitung
How critical do you think the next few months will be, now that the chip shortage has brought some carmakers to a standstill?
Michael Ruf

Automotive is currently doing very well, with demand for new projects and machines in electromobility especially high. We are seeing the first signs of a demand slowdown, which could be due to the chip shortage. We do believe there will be a catch-up effect when chip supply chain issues are resolved. However, that will take some time, possibly until the end of next year.
K-Zeitung
You also need chips for production. In addition, other primary products are in short supply, such as sheet metal. Will you be able to get the machines out of the yard as quickly as you would like, given the ongoing materials shortage?
Michael Ruf

The shortage is causing us problems. Currently, there is a shortage of integrated circuits and castings, in particular.  We have therefore formed various task forces to ensure we receive ordered material quickly. We expect the situation to ease somewhat next year, as we have now secured everything with long-term supply contracts.
K-Zeitung
How do supply chain issues affect prices?
Michael Ruf

That is another challenge. In some cases, we pay a hundred times more for components such as chips than we used to. Of course, we have taken cost-cutting measures, but that is not enough to compensate. That's why we've been forced to raise prices which took effect on 1 July 2021. And we may have to do so again due to an additional increase in transport costs.  We are currently having to reschedule constantly. For example, we sometimes remove parts from one machine in order to install them in another so that it can be delivered.
K-Zeitung
Are you considering increasing your vertical range of manufacture, given the shortage of materials?
Michael Ruf

At our plant in Sucany, Slovakia, we actually want to expand our vertical range of manufacture somewhat in the area of control cabinet construction. Otherwise, we are well positioned in terms of vertical integration.
K-Zeitung
Is that also the case for your machines' controls?
Michael Ruf

We buy them in and we have no ambitions to change that. However, we are reducing the number of controllers in the Group from eight to three as part of the rebuild program. Still we will not be able to get by with just one control system in the future because we need different control systems depending on the machine.
"We will be launching a new portfolio on the market in the coming years, and have already started to do so. This includes the three-machine series that we are manufacturing in China for the Chinese market."
Michael Ruf, CEO of KraussMaffei
K-Zeitung
Let's talk about the further development of sales. Frank Stieler, your predecessor, said a year before the IPO in China that they were targeting global sales of EUR 2 billion in the medium term. Krauss Maffei is now a long way from that. What do the shareholders say? Does this target still stand – and if so, what do you intend to do to achieve it?
Michael Ruf

Our largest shareholder is ChemChina, now Sinochem, which sees KraussMaffei as a long-term investment. So short-term fluctuations are of little interest to our main shareholder. What counts for them is our long-term strategy. We are creating the conditions for the growth we want by improving our range of machines. We will be launching a new portfolio on the market in the coming years, and have already started to do so. This includes the three-machine series that we are manufacturing in China for the Chinese market. First and foremost, the all-electric standardized PX Agile, which has been on the market for two years and is experiencing very strong demand. Also, we recently introduced a new injection molding machine series in China, the so-called powerMolding, which corresponds to the GX range. In the extrusion sector, we also have a machine for the Chinese market: the ZE goldPower. This means that we are now very well positioned in China. Growing there is a primary component of our business strategy. This strategy also envisages an order intake of 500 million euros there in 2024. So we are still aiming for global sales of more than two billion euros in the medium term.
K-Zeitung
Are these machines only aimed at the Chinese market?
Michael Ruf

At the moment, yes, but we want to bring them to the global market soon. All three serve the volume market. For the PX Agile, we are currently drawing up a service concept that will ensure spare parts
are quickly available in Europe, for example. Customer demand for this machine is definitely there, not least because western-world customer price sensitivity has increased. Ultimately, this standard machine will allow us to conquer new customer segments and grow our market share.
K-Zeitung
Will the PX Agile also be delivered from stock in Europe?
Michael Ruf

Yes, that is the plan. The machine will be available from stock in various configurations. There should be no delivery times of 20 weeks. That is not expedient in this segment. In general, we've noticed that short delivery times are becoming more and more important. This was also evident during Corona, when medical technology manufacturers were desperate for injection molding machines. Only those who could also deliver quickly were able to generate sales.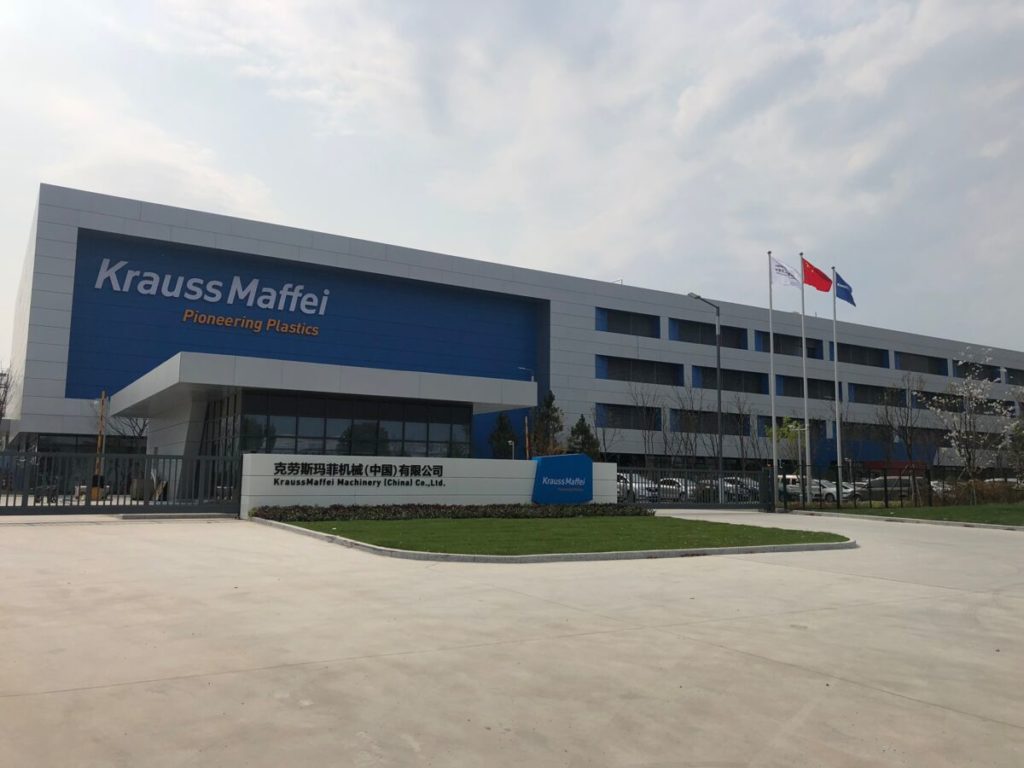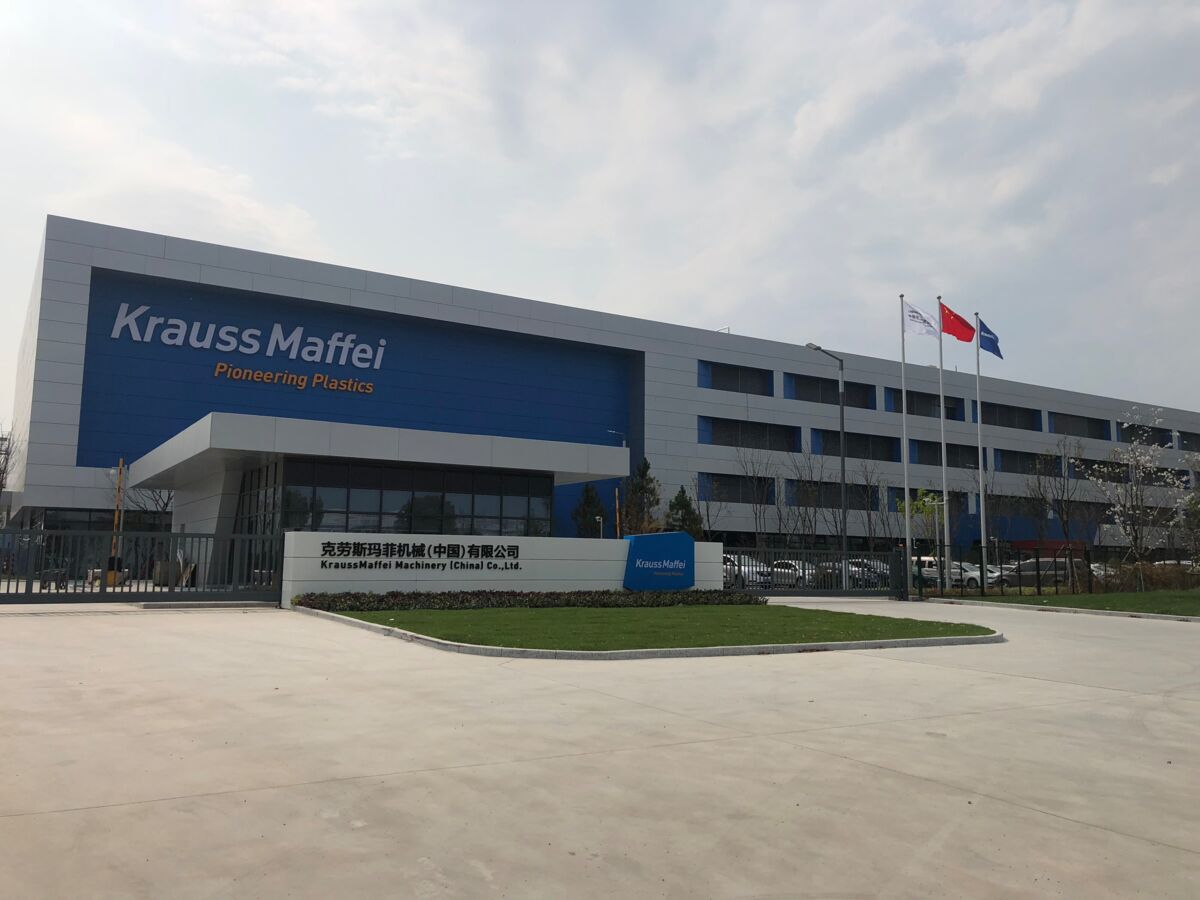 K-Zeitung
For some time now, there have been signs for some time that you want to part with Netstal. Does the brand with its high-end machines no longer fit into this growth strategy?
Michael Ruf

KraussMaffei and Netstal are a good match. The fact that Netstal was recently given its old name again and had its own stand at Fakuma is simply about our customers' wishes. We noticed that Netstal is most successful on the market under the Netstal name.
K-Zeitung
When ChemChina took over, it was said that Krauss Maffei could achieve synergies with other group subsidiaries such as Pirelli. Has that happened?
Michael Ruf

We regularly examine options for cooperation on extrusion with Pirelli, but the results are still relatively modest. ChemChina itself is of course making greater use of our extruders. However, the greatest positive development is the way ChemChina opens doors that would otherwise remain closed for us to other Chinese customers.
K-Zeitung
Have there been any capital measures since the IPO, such as a capital increase, as planned at the time, to allow new money to flow in?
Michael Ruf

At the moment, thanks in part to our strong majority shareholder, we are sufficiently capitalized to be able to implement our plans even without a capital increase. However, I would not rule out such a measure in the future.
K-Zeitung
Are there plans for a parallel listing in Germany?
Michael Ruf

There was talk of this at one time, but it is not currently planned – even though I would like to see it, as a stock market listing in Germany would further strengthen the KraussMaffei brand. Everywhere in the world, including China, we are still perceived as a German company.
"We are building a new KraussMaffei."
Michael Ruf, CEO KraussMaffei
K-Zeitung
When it comes to Chinese investments, fear of state government influence always resonates in Germany. The Chinese government wants to position the country as a leading technology nation. What is your experience?
Michael Ruf

We don't see the big fear that the Chinese owners or the state want to siphon off know-how at all. For us, it is a stroke of luck to work together with ChemChina or Sinochem as the main investor. We have common strategic goals. Look at our major new construction projects. These are huge investments in the future. You could say that KraussMaffei is reinventing itself. Or better: we are building a new KraussMaffei.
K-Zeitung
Where do you stand in terms of new construction projects in Germany?
Michael Ruf

We are right on schedule, with the developer even progressing a little faster than planned. I'm regularly at the construction site in Parsdorf and have to say it's very impressive and makes me proud of what's in store for our company there. The new plants in Parsdorf and Laatzen mean a lot to KraussMaffei. Instead of the old production sites, we will have two ultra-modern, highly efficient plants, taking our competitiveness to a whole new level. Even employees who were reluctant to leave Allach for Parsdorf, for example because of longer commutes, are increasingly excited about the move. We recently had an "open day at the construction site" and there was positive, enthusiastic feedback from all employees. We will begin moving at the end of the third quarter, 2022. The moves are, of course, mega projects, but we will continue to produce in the meantime.
K-Zeitung
Which of the major locations will represent which focus in the future?
Michael Ruf

Parsdorf will be our competence center for highly complex injection molding technology, reaction process machinery and automation. There will be a large warehouse and, of course, a state-of-the-art Customer Experience Center where our customers can run appropriate tests. Laatzen will be the competence center for extrusion technology. The world's largest Customer Experience Center in the field of extrusion technology is being built at this plant, with a total of 18 lines on which tests of all kinds can be run. Here, the move will start one or two months earlier. Sucany in Slovakia is our center for control cabinet construction and for standard machines. The new plant in Jiaxing/China, which we inaugurated in 2020, is the competence center for the entire Agile products, i.e. the volume segment.
K-Zeitung
So next year you have two huge transitions coming up. In addition, the K trade fair will be held in Düsseldorf. Will the KraussMaffei stand be without machines, as at Fakuma?
Michael Ruf

At Fakuma we made a conscious decision not to show any machines on the booth and instead to focus on a digital presence. At the time when we had to decide whether to show machines, it was completely uncertain if the fair would take place, due to the pandemic. But the digital presence worked well and underlined our path into the digital age. That said, we will be holding a number of events across Europe in the coming months, where customers will be able to examine machines in detail. And don't worry, KraussMaffei machines will also be on display again at K 2022.