Co neměříš, to neřídíš aneb kde se pivo vaří, tam se dobře daří
Příběhy významných českých značek zanechaly viditelnou stopu při rozvoji průmyslu nejenom v českých luzích a hájích, ale i v zahraničí. Statečný souboj Davida s Goliášem v podobě pivního příběhu Budvaru i inspirativní příběh tužek z Koh-i-nooru se k naší radosti vyprávějí už po generace. Podobných příběhů je nespočet a věříme, že budou neustále přibývat a dělat radost i dalším generacím.
Některé velké příběhy mají nenápadný začátek, tak jak to bylo i u toho našeho…
Vracíme se s kolegou ze služební cesty a máme důvod k radosti. Příjemná setkání se zákazníky potěšila. Dostali jsme pozitivní zpětnou vazbu na dodávané služby a produkty a partnerské vztahy už v dobrém slova smyslu přerůstají do osobní přátelské roviny.
"Tady máme také perfektního partnera," přerušuje mé úvahy kolega, když vjíždíme do Kamenice nad Lipou.
"Je to pan Houška," náš dlouholetý zákazník, který si splnil sen a stal se majitelem místního pivovaru," přidává s úsměvem parťák další informace.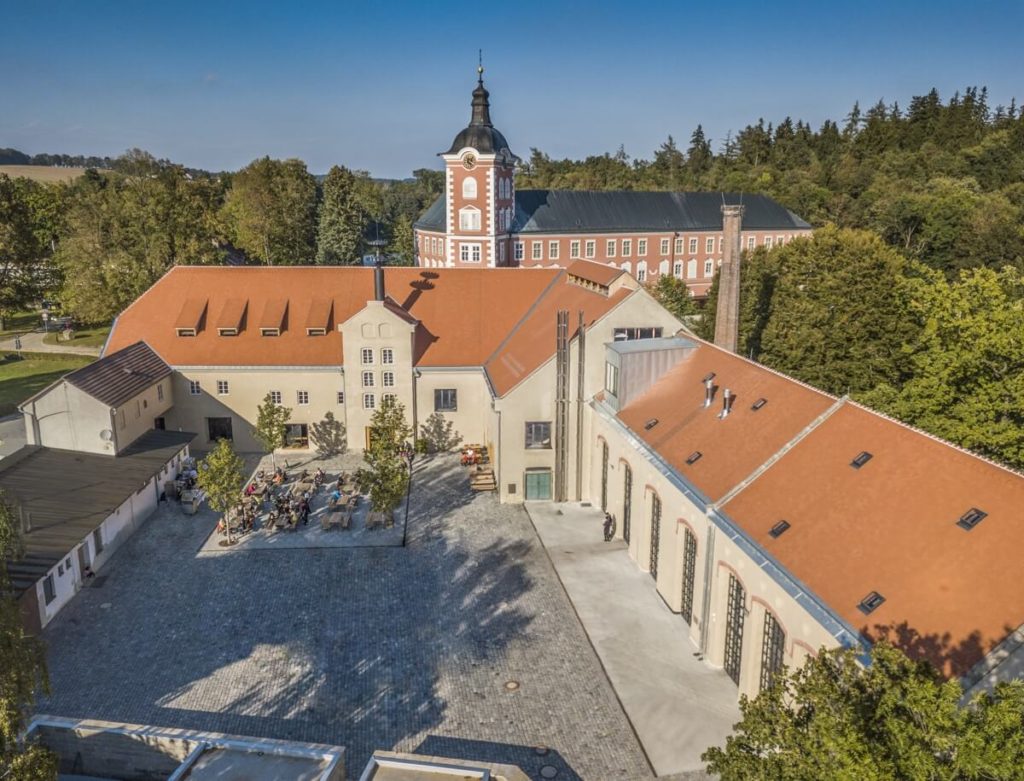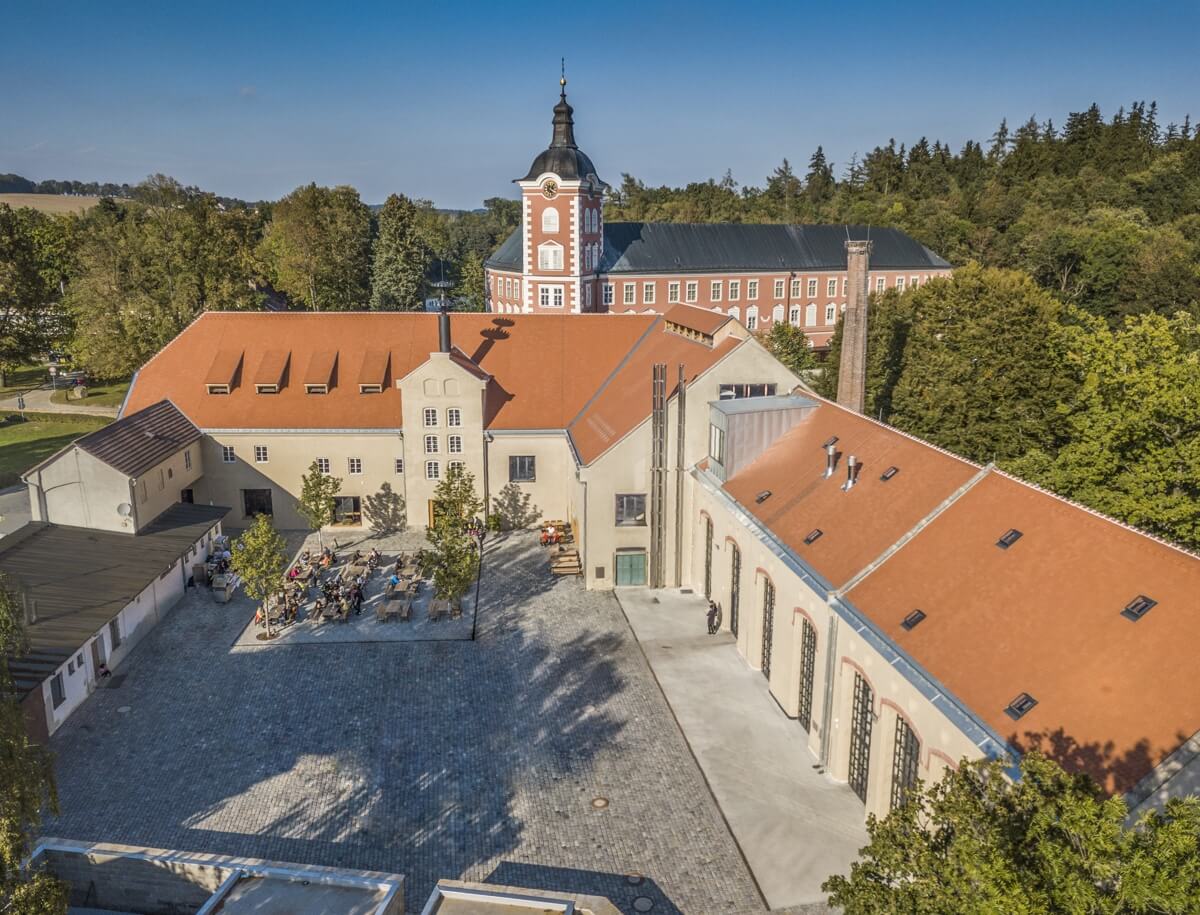 První asociace, která mě napadá je, že kamenické pivo čepují i v mé oblíbené restauraci Papa's Living v Českém Krumlově. O gastronomických a chuťových orgiích by se z příběhů dala napsat celá kniha…
Není čas a ani doba na honosná překvapení, cení se zejména ty osobní. Dnes hodně ta, které pomáhají. Gastronomie, a samozřejmě i pivovarnictví, utrpěly další bolestnou ránu a my nemusíme dlouho váhat a rozhodnutí je na světě. Vyrobíme v Kamenickém pivovaru společně pivo.
Příběh první: Společnost Detail CZ a pan Houška
Historie výrobní společnosti Detail CZ sahá až do roku 1997. Od té doby firma pod taktovkou zakladatele pana Houšky vyrostla v renomovanou společnost dodávající obráběné díly pro motory a převodovky zákazníkům z celého světa. V průběhu času došlo ke změně vlastníka. Pan Houška se před čtyřmi lety rozhodl splnit svůj sen a obnovit pivovarnickou tradici v Kamenici nad Lipou. S bývalou firmou hrdého majitele pivovaru spolupracujeme i nadále a jsme rádi, že příběh zlatých českých ručiček může pokračovat i ve výrobě tradičního českého nápoje.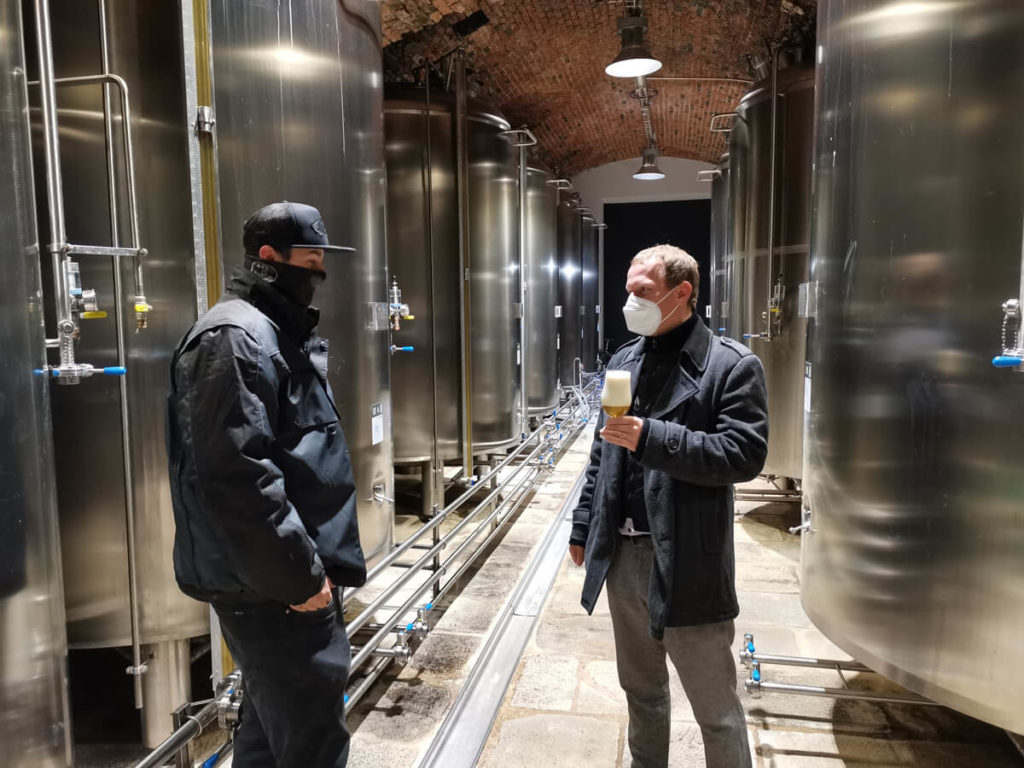 Příběhy piva nám odvyprávěl přímo vrchní sládek Přemysl Chmelař v nádherných sklepních prostorách pivovaru. My můžeme konstatovat, že své řemeslo ovládá opravdu mistrně.
Příběh druhý: společnost KUBOUŠEK a pan Kuboušek
Ryze českou společnost založil v roce 1990 Ing. Ivan Kuboušek, který je zároveň jejím jediným akcionářem. Jeho největší devizou byla odbornost v oblasti měření a metrologie a velké odhodlání plnit si své sny. Pod výrazným oranžovým logem shromáždil produkty světových značek a získal tak unikátní portfolio. Vytvořil síť obchodníků a servisních techniků v Česku, na Slovensku a Polsku. V současnosti příběh společnosti vytváří tým více než 170 profesionálů, kteří pomáhají s optimálním řešením v rámci zefektivnění průmyslové výroby.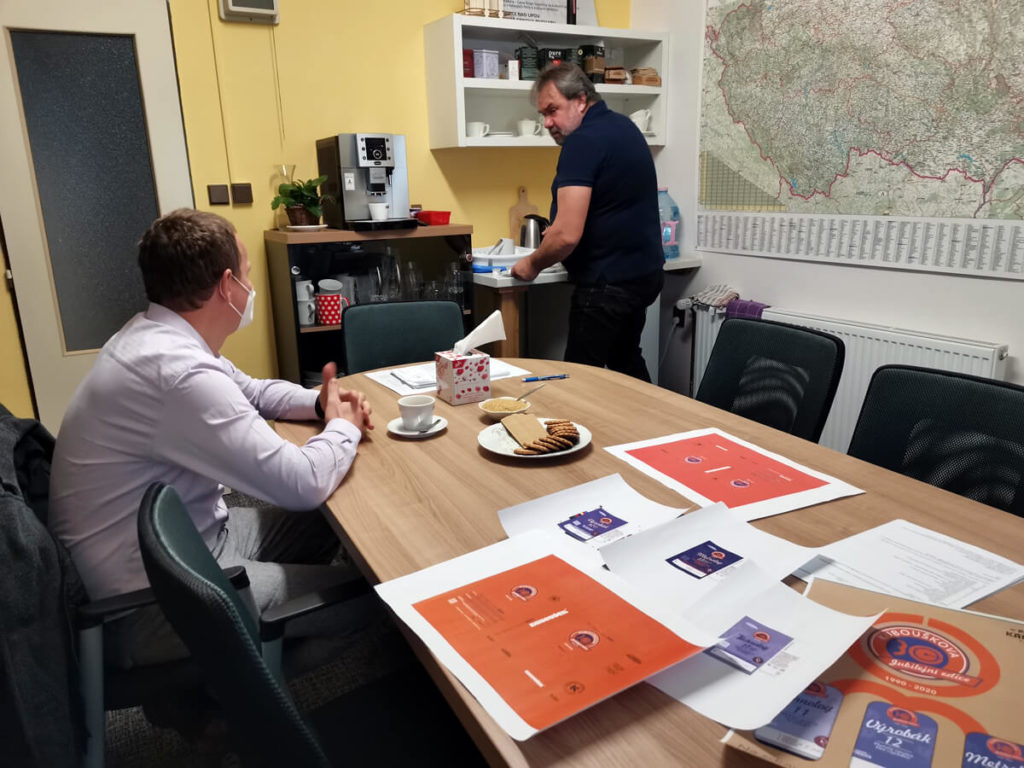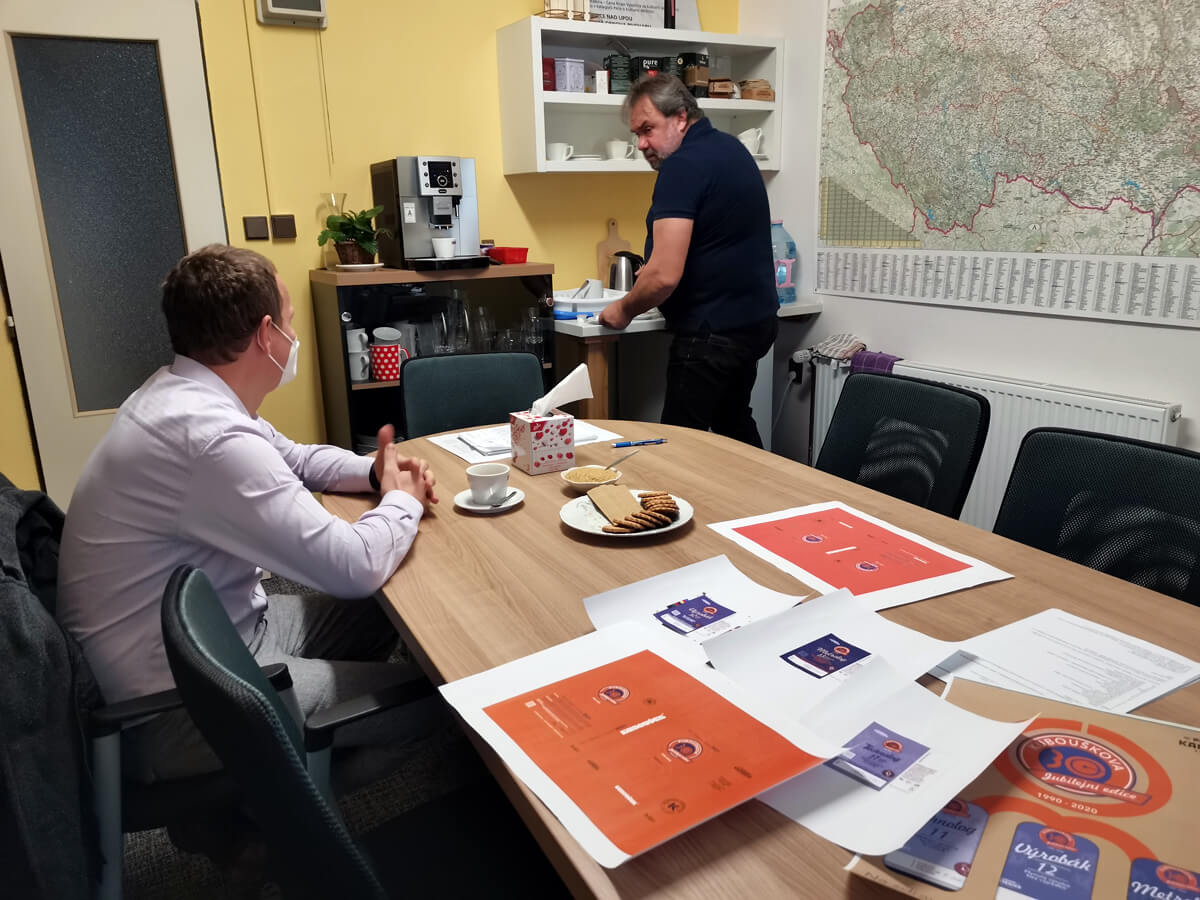 Příjemné setkání s panem Houškou. Probírali jsme samozřejmě pivo – dárek pro naše zákazníky. Věnovali jsme se i grafice etiket a také jsme si vyslechli inspirativní příběh obnovení pivovarské tradice v Kamenici nad Lipou. Ale dostalo se i na vzpomínky spolupráce s firmou Detail CZ.
Kubouškova edice
Číslo 30 je číslem pohledu zpět, uvážlivých závěrů a duševní převahy. Trojka je pro naši společnost významné číslo. Máme tři klíčové divize, působíme ve třech zemích a nyní slavíme třicet let, což je, matematicky řečeno, zdesetinásobení tříletých zkušeností.
Připravili jsme pro vás tři různá piva – světlé, polotmavé a tmavé. Jsou to samozřejmě piva s příběhem. Správným výběrem technologie vše teprve začíná, a tak úvodním pivem naší magické trojky je "Technolog 11". Výroba potřebuje kvalitní personál a dobré zaučení tak, aby probíhala systematicky, bez výpadků a byla co nejefektivnější. Tím správným garantem celého procesu je "Výrobák 12". Kvalitu pak bezpochyby potvrdí ten nejpovolanější "Metrolog 13".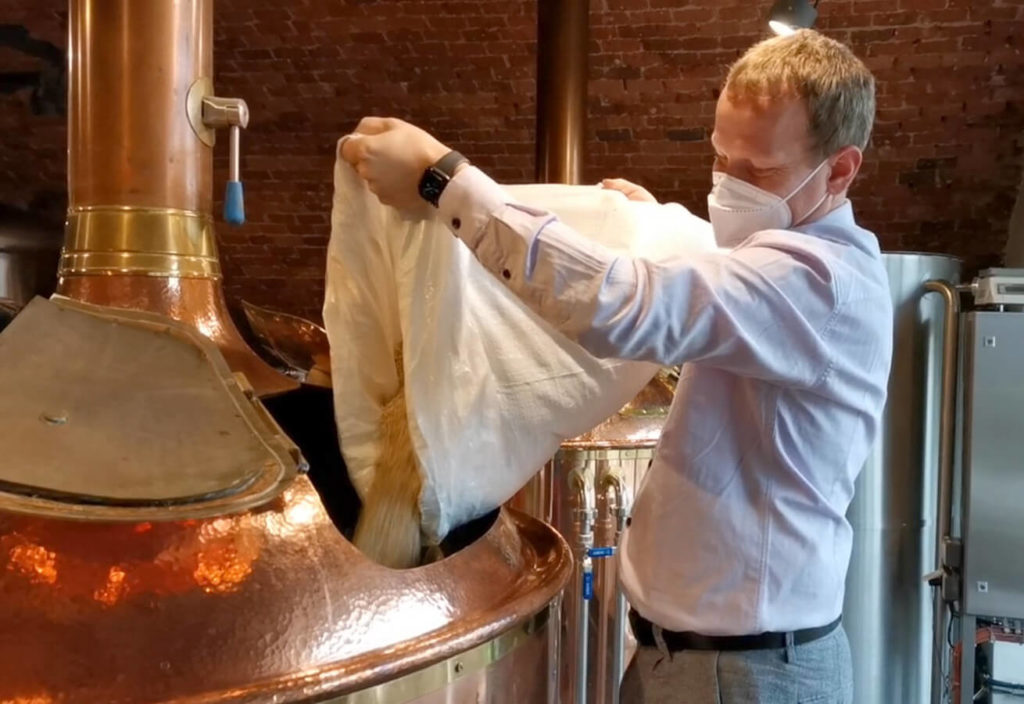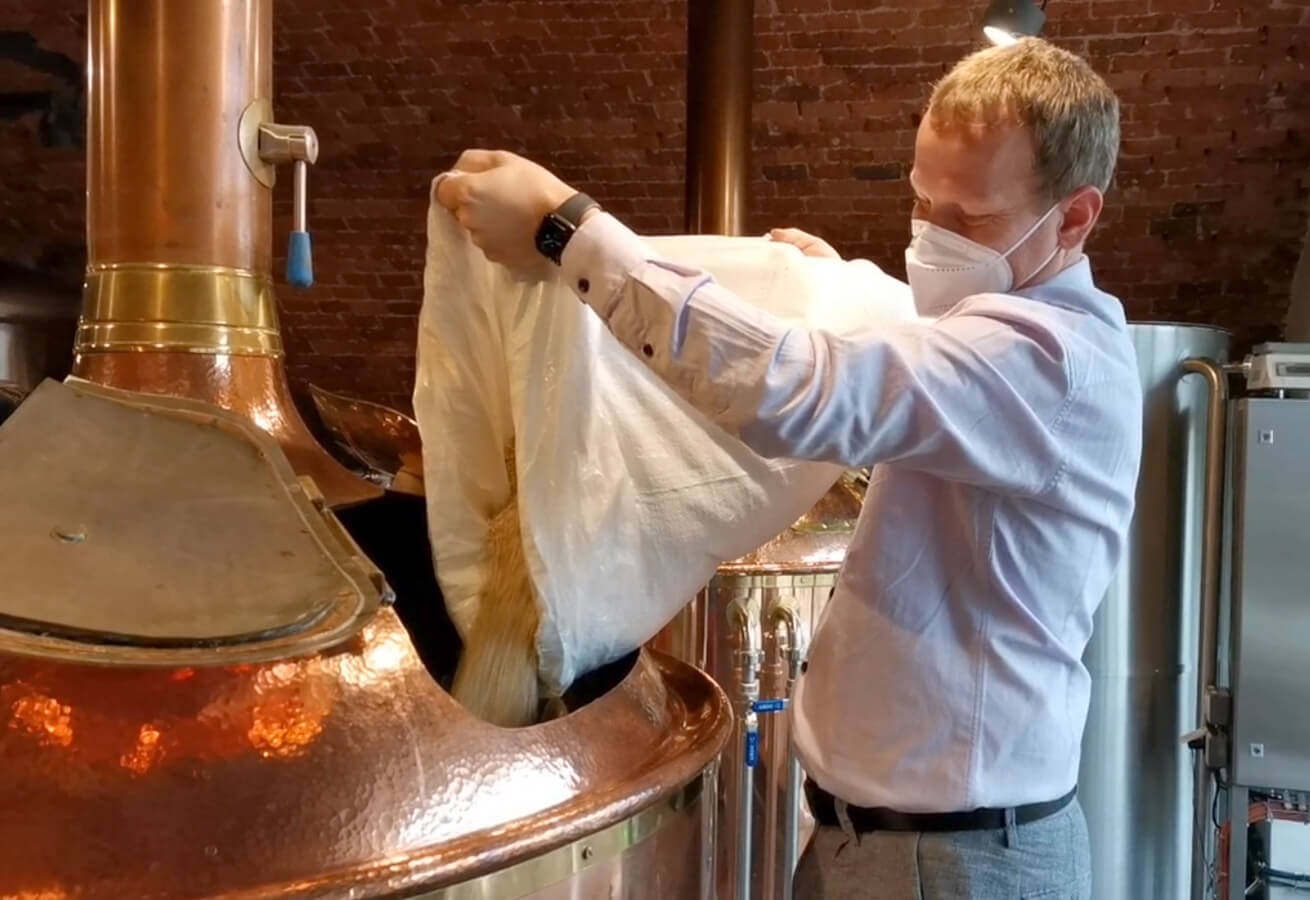 K výrobě Kubouškovy pivní edice jsme přispěli i vlastníma rukama. Ale nikdo se nemusíte bát. Vše proběhlo pod přísným dohledem vrchního sládka Přemysla Chmelaře a v souladu s dohodnutou recepturou.
Slovo závěrem
Pivo v sobě integruje velký počet důležitých výživových složek podporujících naše zdraví. Společnost KUBOUŠEK jako významný průmyslový integrátor pečuje více než 30 let o zdraví firem.
Dnes je téma zdraví obzvlášť důležité, a to pro nás pro všechny. Proto není potřeba vymýšlet vzletná a honosná slova na přání. Možná stačí hlavně to jedno – zdraví. Když bude fungovat, zvládneme i nepříjemné situace, které přicházejí.
Děkujeme za Vaši důvěru a věříme, že další kroky budeme realizovat společně s Vámi, našimi partnery a zákazníky, zase společně.
Na zdraví!
O vybraných pivech
Technolog 11 je spodně kvašené pivo Plzeňského typu uvařené tradiční technologií ze tří druhů sladu, chmelené odrůdami Magnum a Žatecký poloraný červeňák. Vyznačuje se zlatavou barvou, čistou vůní, jemnou hořkostí a plnou chutí. Pivo je nefiltrované a nepasterované.
OBJ. ALK. 4,7 %
EPM 11,50 %
BARVA 12 EBC
HOŘKOST 25 IBU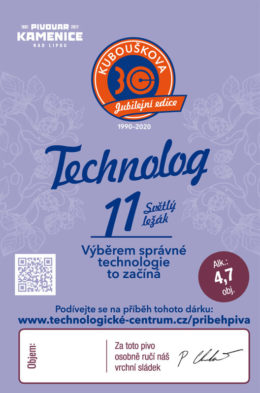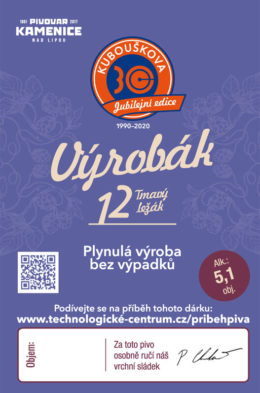 Výrobák 12 je tmavé spodně kvašené pivo českého typu uvařené tradiční technologií ze čtyř druhů sladu (Plzeňský, Mnichovský, Karamelový a Pražený slad), chmelené odrůdami Sládek a Premiant. Pivo je nefiltrované a nepasterované.
OBJ. ALK. 5,2 %
EPM 12,50 %
BARVA 60 EBC
HOŘKOST 30 IBU
Metrolog 13 je spodně kvašené polotmavé pivo Bavorského typu uvařené tradiční technologií ze čtyř druhů sladu, chmelené odrůdami Harmonie a Premiant. Vyznačuje se jiskrnou jantarovo-granátovou barvou, sladově-chmelovou vůní, plnou chutí a příjemnou hořkostí. Pivo je nefiltrované a nepasterované.
OBJ. ALK. 5,5 %
EPM 13,50 %
BARVA 44 EBC
HOŘKOST 30 IBU