KUBOUŠEK joined forces with KraussMaffei, a pioneer in the plastics industry, on the Czech and Slovak markets 25 years ago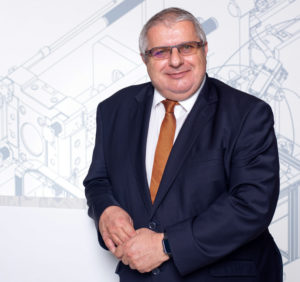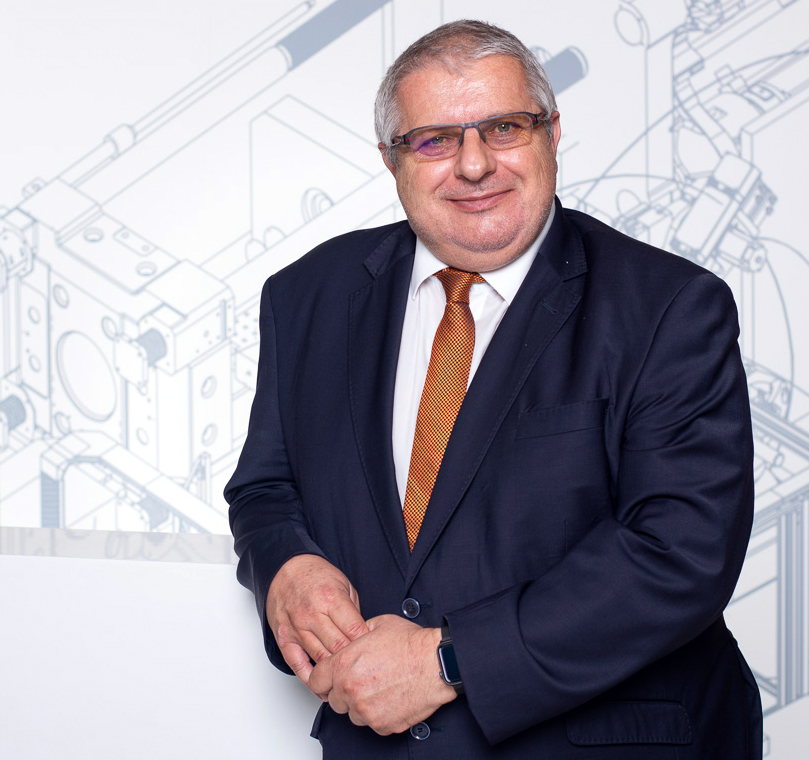 KUBOUŠEK entered the plastics processing industry in 1991, a year after its founding, thus enriching the original focus on quality control and measuring instruments with a rapidly growing plastics segment. 25 years ago, in 1996, the serenity of the divided market in the Czech Republic and Slovakia was shaken because of the cooperation with KraussMaffei. Ivan Kuboušek, the founder of KUBOUŠEK, recalls the development of this cooperation.
Do you remember the beginnings of this cooperation with KraussMaffei?
Ivan Kuboušek: I remember it very well. From the beginning of my business, I sensed a huge opportunity in the plastics industry, and I was looking for a suitable partner with whom we could work with on the Czech and Slovak markets – a partner who had the criteria to supply customers with state-of-the-art technological equipment in the field of injection moulding machines. After initial experience with business partners in this market and performing careful analysis, KraussMaffei proved to be a clear candidate. KraussMaffei machines have always been (and still are) one step ahead in terms of technology. And so, the negotiating began…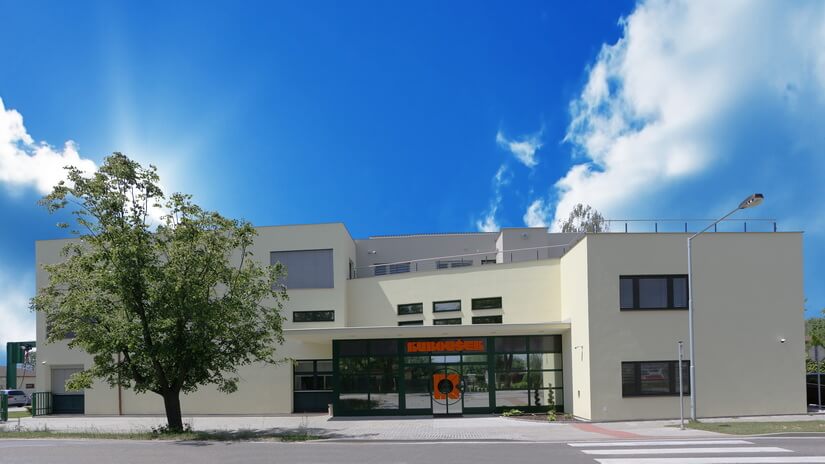 KUBOUŠEK opened its Technology Center in České Budějovice in 2017, which is used by customers to test and implement new production, while also serving as a facility for producing automation, which is increasingly being used.
How demanding were these negotiations?
Ivan Kuboušek: KraussMaffei was also looking for a way to expand into the local market at the time. And we were able to offer them facilities, five years of experience in a rapidly changing and developing market, and especially a partially established customer base. The benefits were mutual, and the negotiations went very smoothly, which is why in a few months we became the official representative of KraussMaffei in the Czech and Slovak Republics in 1996.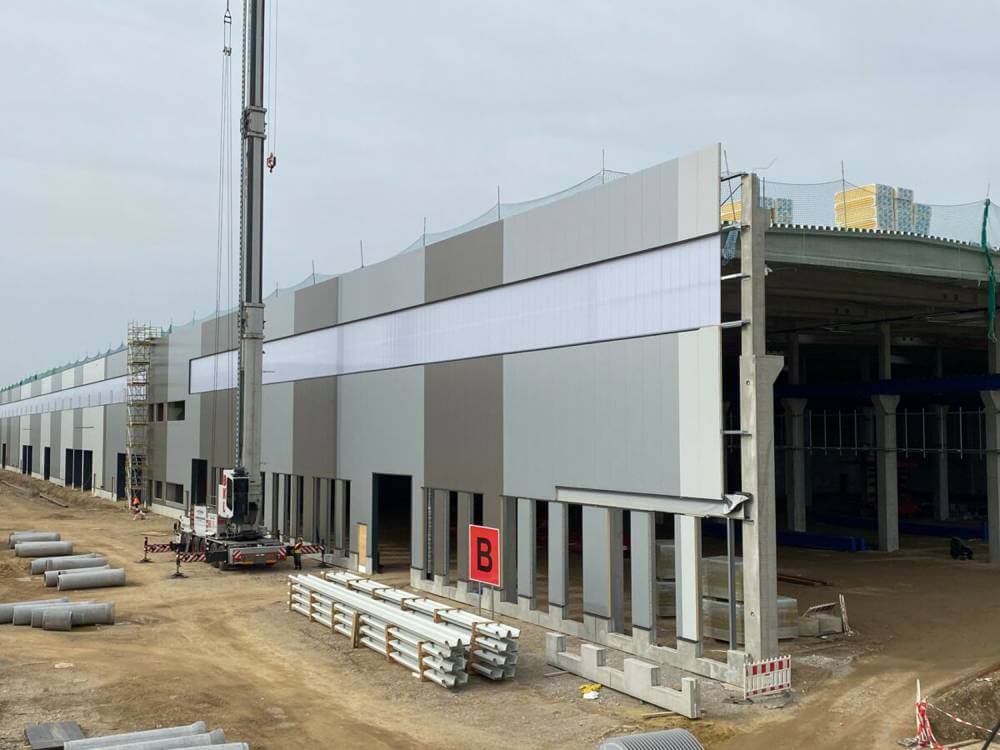 KraussMaffei substantially invests in the future, building its new headquarters and a modern production plant in Parsdorf near Munich, with an area of 250,000 m2. It is also building or expanding production plants at two other locations in Germany and in Jiaxing, China, while increasing the capacity of its innovation center in the USA.
How difficult was it to come to market with a new brand of injection moulding machines?
Ivan Kuboušek: The beginnings were not easy. It took almost 10 years for KraussMaffei machines to be sold at a significant level in our country.
While KraussMaffei is the oldest company with serial production of injection moulding machines in the world and holds many records, such as the size or construction of machines or the introduction of new technologies in plastics processing, it was a relatively unknown company in the Czech and Slovak Republics in the 1990s. Isolation from Western markets contributed to the embargo on the KraussMaffei brand, thanks to the arms production of its then sister division, world-famous for its Leopard II tank, which is still standard in many NATO countries today.
This is no longer the case today. We managed to jointly promote this brand, its quality and technological lead in our country as well. And just like all over the world, KraussMaffei is already perceived in our country as a synonym for a trailblazer or pioneer in the plastics processing industry. These days, the Czech and Slovak markets are among the most important in the world in terms of their potential for new technologies based on historical and geopolitical conditions for KraussMaffei.
25 years is a long time. What's changed over the years?
Ivan Kuboušek: My opinion on the market hasn't changed even after thirty years – rather it's been confirmed. I believe that our future lies in new technologies with high added value, and we need to bring them to market. And that's a long road to go down. I'm still focusing on this path, which is why we strive for more intensive cooperation with KraussMaffei as our largest business partner, especially in the field of new technologies; although KraussMaffei has them in its portfolio, they are often still unknown in our market. It is the introduction of these technologies that can provide our customers with the ability to give their products higher added value and that's the way we're investing, which is why we're constantly increasing the capacity of our Technology Center. Not only do we bring the customer the expected support with the products of our partners, but we also help in the development and implementation of innovations and new technologies. Our experience in the market, the support of partners and the focus on added value ensuring the best possible performance/price ratio is the key to strengthening our market positions. We've never offered, and we can't provide for the lowest price even though we know that the price is often paramount. In any healthy company looking towards the future, the first question must be how much can be earned in the end, and not how much is bought at the beginning. This is the key to prosperity, and it's about innovation and investment in technology. And that's our way – we invest in quality in the closest possible cooperation with our partners, both in terms of our suppliers and customers.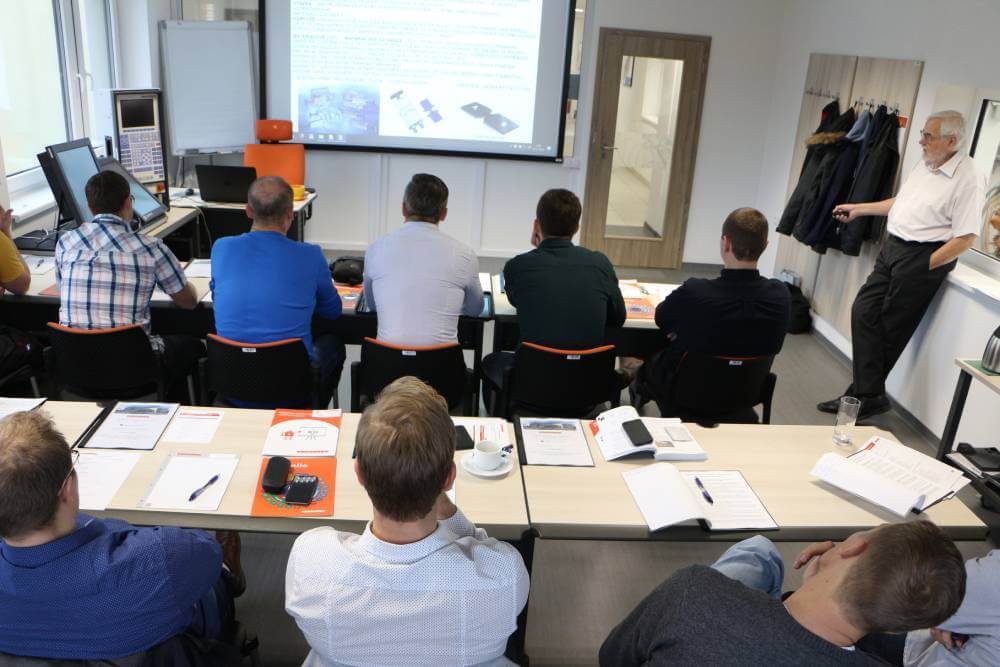 Has the KUBOUŠEK-KraussMaffei relationship changed throughout the cooperation?
Ivan Kuboušek: Of course. For the first few years, we had to build our place in the sun and prove that we are the right partner for KraussMaffei. This has been consolidated all along and today it's no longer just about the sale of new machines and basic KraussMaffei service support in the Czech Republic or Slovakia. We've gradually expanded our support to include our own training teams, a team of application engineers or our own construction and project teams.
We've had our own heavy service team with equipment for moving and assembling new machines for several years. Their production and commissioning is completed due to the size at the customer's site. This allows us to provide customers with all services from the offer to the implementation of the delivery, including subsequent support by one authorized supplier. And it's unique not only in Europe, but in many developed world markets.  That's why our teams are currently providing services more often in many European countries.
To sum it up, our relationship with the parent company KraussMaffei has been greatly strengthened through ever increasing cooperation over the last 25 years. Mutual trust and respect have grown.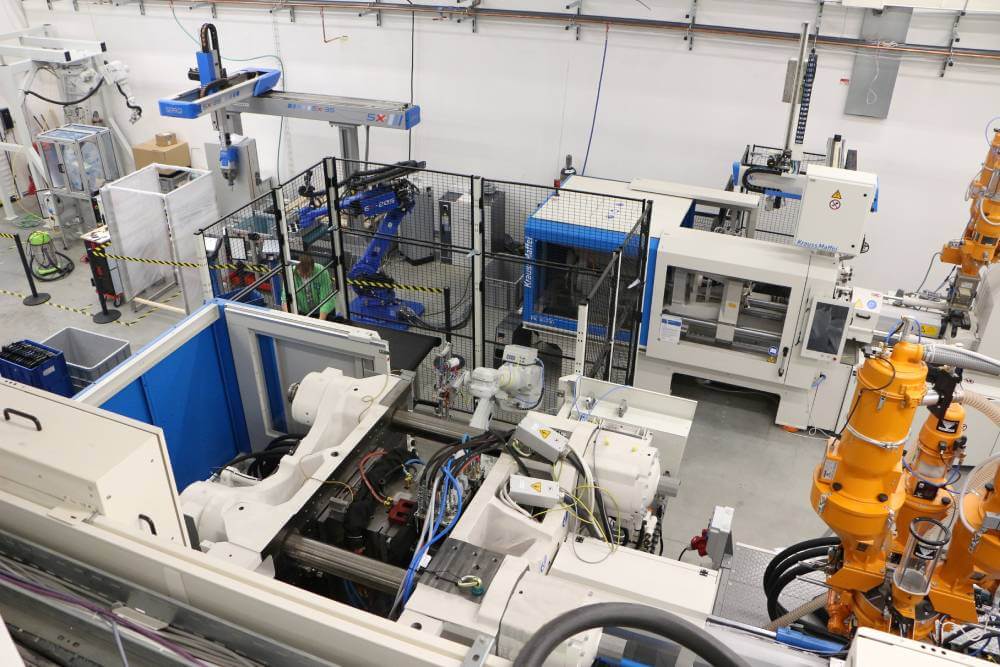 In the Technology Center of the KUBOUŠEK Group, customers test new technologies on the most modern KraussMaffei machines from 800 to 4500 kN with the support of the center's experienced application engineers.
And what are the plans for the next 25 years of cooperation with KraussMaffei?
Ivan Kuboušek: As I have already mentioned, I believe that our future lies in new technologies with high added value, and we need to bring them to market in the Czech Republic and Slovakia. Although introducing new technologies is fraught with complications, I believe it's the right way to go. While some are often unknown in our market, we're constantly striving for more intensive cooperation in the field of new technologies, even though KraussMaffei has been establishing them and has still been introducing Pioneering Plastics into its portfolio for years. We expect that this will help our customers to give their products the previously mentioned higher added value, the necessary productivity and, most importantly, competitiveness.
Our Technology Center gains new experience and competencies every year and really has become our center of excellence as well as our growing Education Center. All this synergistically fulfils another one of our goals – to move and bring as close as possible the products of the manufacturers we represent to the customer and to offer partnerships in the development and implementation of new technologies, including automation. We want to use the potential of our accredited calibration laboratory more consistently to calibrate not only standard instruments, but also entire systems in which we also include injection moulding machines. We developed the methodology of accredited calibration and included it in the performance of our laboratory in 2019.
In the coming years, we want to continue to work closely with KraussMaffei, which is investing heavily in new technologies, digitization in communications and machine management. It's currently building or has just completed four of its own production plants in Germany and China in order to fulfil its visions in the field of machine digitization, services and customer support. The headquarters and largest production plant are to be relocated to Parsdorf on the outskirts of Munich by the end of 2022, and it will be the largest relocation in Munich since the relocation of the local airport in 1992. On an area of 250,000 m2, in addition to modern production and administrative halls corresponding to the needs of the 21st century, there will also be a customer center with an area of 15,000 m2.
Together with KraussMaffei, we want to use all this to ensure further growth, strengthen quality and increase market share, of course, based on our experience gained since the founding of the KTI Group in 1990 and especially the twenty-five years of cooperation with KraussMaffei. We predict that after 2022, when we will celebrate 30 years in the plastics segment, everything will be seen in the implementation of planned investments to expand our centers of excellence in České Budějovice. This includes new production facilities for automation and testing, so that customers can find a reliable and trustworthy supplier and partner for their production capacities, technologies, and products. We've got a lot of challenges, hard work and continuous improvement and the search for new opportunities in front of us.