SEPRO Chief Sales Director Xavier Lucas comments the current days

"These are very strange times we are living in. All of us have heard the acronym V.U.C.A. in the news this past year: Volatility, Uncertainty, Complexity and Ambiguity (VUCA).
We have had to adapt rapidly on small and larger scales, to be ingenious in finding alternatives and solutions in order to keep production and business running, to manage teams working remotely with sudden changes in the health regulations. "Keep Calm and Carry On".
And it seems that 2021 will be another year full of surprises. We are currently being challenged daily for travels, deliveries and supply shortages. Amid all these uncertainties, signs of economic growth can be seen in quite a few industrial countries. Sepro is happy to announce that this first quarter has been exceptionally dynamic with record sales, reminiscent of the days before the pandemic. This positive signal in the current climate of instability is obviously heart lifting in the middle of the global crisis that we are continuously managing. But it is also a clear sign that resiliency and increasing our capacity to adapt will be key in having a strong rebound in 2021.
We have recently launched a New Success Range (Link) and a range of robots adapted to the needs of the medical industry (link).  We are expanding our presence worldwide with a new sales office in Singapore to support local customers. And we are working daily to adapt solutions when uncertainties arise, so that we can continue to support our customers in improving the quality and efficiency of their production.
The pandemic is not yet over, and there are probably many more challenges to come. But our commitment to finding solutions for our customers is driving the Sepro Team of experts to continue building ideas and shaping tomorrow."
Xavier Lucas, Chief Sales Officer SEPRO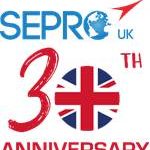 Sepro UK anniversary
Sepro Group is pleased to celebrate the 30th anniversary of Sepro UK! 
Thanks to our dedicated team of experts, we are always equipped to meet our customers' needs in UK.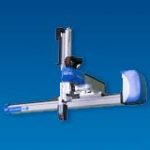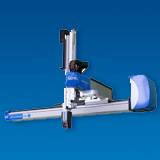 Discover the new Success!
Sepro Group has redesigned its very popular Success general purpose Cartesian robot into 2 ranges, one 3-axis the other 5-axis. Lower maintenance, improved mechanics… Discover why this robot is suited for your application now!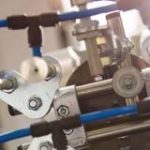 Service solutions to reduce downtime
Because you don't only buy a SEPRO robot, you buy expertise. Our dedicated team is in the field to assist with the commissioning, programming, cycle optimization, preventive maintenance solutions, EOAT and much more to help you keep your production lines running.