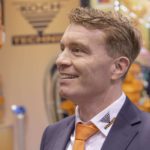 An interview with KOCH-Technik Managing Director Carsten Koch about the latest highlights from drying, conveying and dosing technology.
How do you experience the current situation among plastics processors and how is the impact on your company?
Compared to the full order books of the previous years – due to the pandemic and superimposed by the declines in the automotive industry – we had to accept losses of around 20% in 2020. However, layoffs were never up for discussion. As a family business, we value our employees very much and are financially independent, we can also survive somewhat difficult times very well. We introduced short-time working where it was necessary, especially in administration, since production was still busy. After all, the medical, packaging, and construction industries continued to be fairly stable for us. Surprisingly, we have felt a strong positive trend since the end of July, when the demand is usually very low, and the order backlog is growing steadily. We are pleased that the industry is investing again after five months of low demand.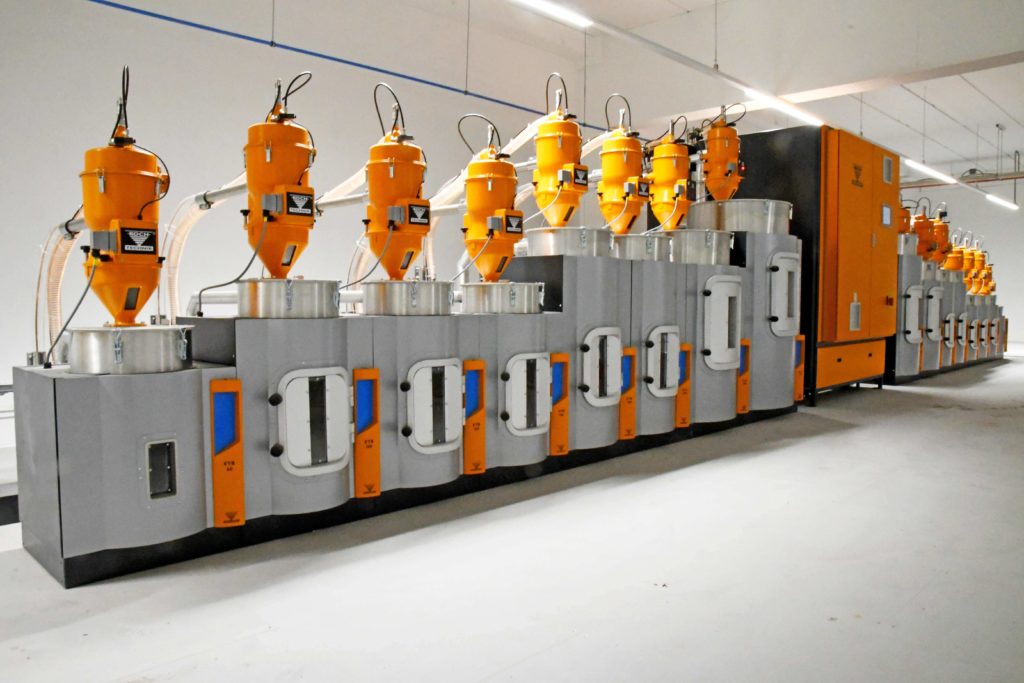 Do clients invest in new equipment, replace old equipment or expand existing systems?
Something of everything. The automotive industry is restarting individual projects again, that had to be put on hold. Then again, there are companies and corporations which automate existing systems or replace old equipment because it is not energetically sustainable anymore. If budgets are available, they are used. It makes sense to invest because at the moment there is a buyers' market.
What is your very personal technological highlight at the moment?
Our new EKO-N dryer concept, which we presented at the last major trade fair – K 2019. We refined our dryer concept even more and went into series production with in spring 2020. Special features include the frequency-controlled dryer blower. Even our smaller dryers with a throughput of 300 m³ per hour are equipped with them by default. Furthermore, the 10.4-inch touch panel is installed in all dryer sizes by default. In the new EKO-N, we have combined the advantages of our previous CKT and EKO concepts. The result is a simple and appealing optical design and the heat exchanger for the best possible heat transfer became a standard configuration. This 'simplification' was an important step for us. Combined with our patented eco-energy system control up to 50% energy can be saved with the EKO-N dryers. Our customers have already accepted the EKO-N very well and have carried out energy consumption measurements in production, which have confirmed the energy savings. Last but not least, we work closely with our customers and regularly exchange ideas in order to also take in their practical experience.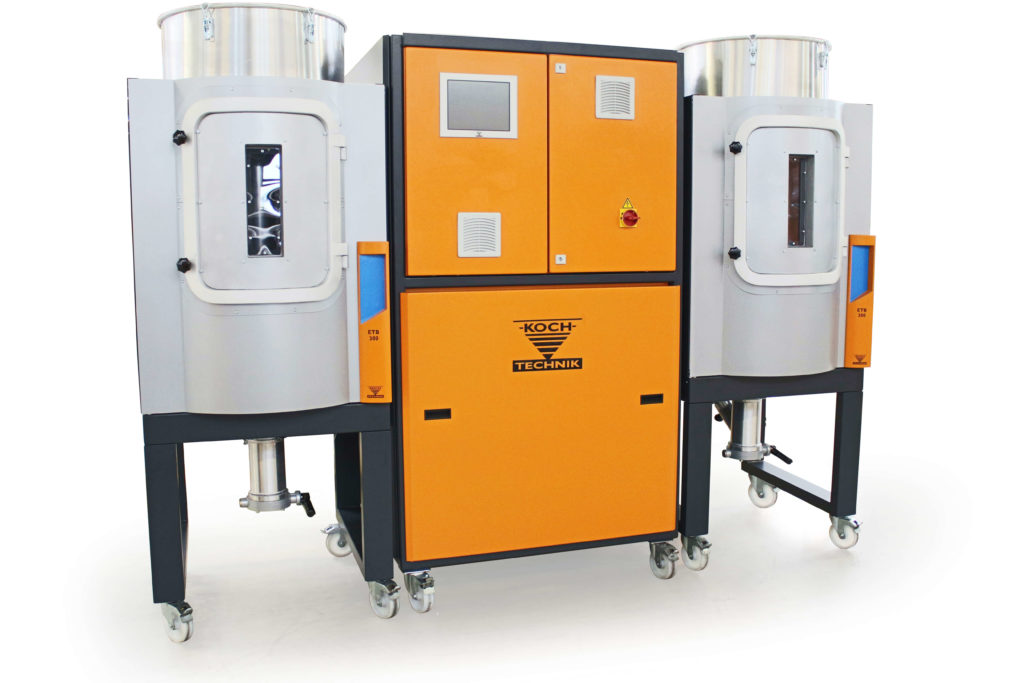 What are your marketing priorities besides the dryers?
We were able to develop our own concept of a permanent central vacuum system and are now increasingly presenting this to our customers. The great advantage of the permanent central vacuum system compared to classic central conveying systems with a start-up phase and FIFO principle is: We can operate up to eight separators at the same time and thus convey many times the amount of the material. Here, the throughput per hour amounts are between 2 and 10 to/h. The initial investment may be a little higher, but from an energetic point of view, the permanent central vacuum has a huge advantage: Significantly less energy is needed for the same performance. In addition, the maximum possible throughput is many times higher. We have implemented an interesting, energy-saving solution for some customers who have installed combined heat and power plants for energy generation. We use a heat exchanger to transfer excess energy from the CHP in the form of warm water or air to our drying systems. This is energy, which the customer has already generated and is therefore available 'free of charge'. Then, each drying container receives warm air from the CHP plant of 75 °C instead of the usual 40 °C and it is shortly heated up to the desired drying temperature of 80 to 90 °C. Thanks to this, the dryer heating has to be switched on much less frequently, which saves a lot of energy costs. CHPs are still rarely found, but when they are, the use of the available heat is a great solution. We have also achieved huge energy savings with our KEM direct coloring units. In connection with the introduction of a touch panel a year and a half ago, we use a stepper motor on the KEM touch devices. The speed-controlled motor saves aprox. 70 percent of energy compared to the previously used gear motor and the masterbatch metering is even more precise. More features and more benefits for the same price. The KEM is a real hit for us.
Keyword 'digital transformation' – to what extent are you experiencing demand from your customers here?
We observe differences depending on the size of the company and the ranking as a supplier, especially when it comes to the automotive industry. We are right in the middle of this topic and have already successfully implemented concepts. For example in the razor production of the Braun factory in Walldürn by Procter & Gamble. All system activities are recorded, saved in a certified manner and can be analysed up at the push of a button; the user can intervene at any time. An interface to the ERP system paves the way to a complete digital solution. Our experience shows: There is no standard solution here. We have to adapt very individually to the customers, their needs and the way they work. But we can do that very well. Our software specialists develop customized configurations and solutions. I'm very happy about it.